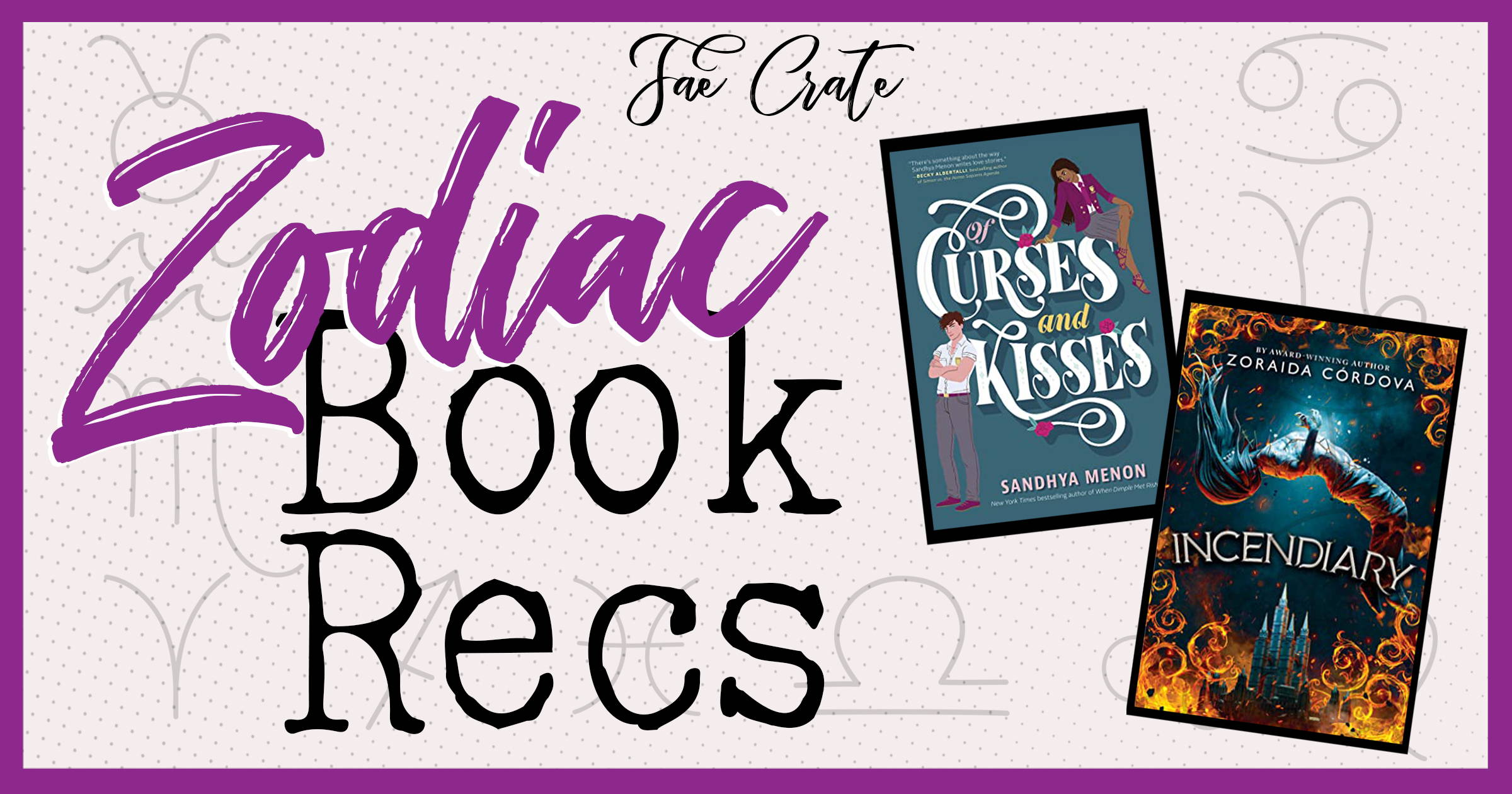 It is warming up here as we prepare for the end of the school year and moving on into the summer! What better way to spend a sunshine filled day than slathered in sunscreen and reading a new book? Or staying safely away from the sun's rays while you let your imagination travel for you.
It's time for some more book recommendations!
AQUARIUS
(January 20 – February 18) The Water Bearer | Air
Do you always feel like an outcast—like maybe you just don't fit in? Or maybe you wonder if just MAYBE these conspiracy theories could be real? Yep, you're an Aquarius. And you are going to LOVE these recs.
Raybearer by Jordan Ifueko
Tarisai was raised in isolation and now has to compete for a spot on the Crown Prince's Council—a chance to belong. But acceptance isn't her biggest worry. Now she is magically compelled to kill the Crown Prince, and she isn't sure she's strong enough to choose her own path.
The Gilded Ones by Namina Forna
It is finally time for Deka's blood ceremony—the rite that will determine is she is to be accepted by her village, but her blood is gold, and she knows she will never be accepted. But she is given a choice by a mysterious woman: accept her fate and stay or join an army of girls like her. Deka leaves the safety of home behind in her journey for acceptance.
PISCES
(February 19 – March 20) The Fish | Water
Hello to our sensitive and sympathetic Pisces! We know you love romance, fantasy, and things that really punch you in the feels, and we are here to deliver with these recs!
Cinderella Is Dead by Kalynn Bayron
Let's take a classic fairy tale but make it a bit darker. 200 years after Cinderella found her prince, there is an annual ball where the men in the kingdom select their wives. Downside? All teen girls have to participate, and if they are not chosen they are never heard from again. Sophia, in love with her childhood best friend Erin, runs from the ball and a future she never wanted. She meets Constance, the last of Cinderella's decedents, and they band forces to overthrow the king. But there is more to Cinderella's story than either girl ever knew..
Legendborn by Tracy Deonn
You are destined to root for Bree. She is an orphan running from her past and pain, and she thinks a residency program will be just the thing. That is until she witnesses a flying demon feeding off human energy and a mage tries to wipe her memories on her first night. Bree's own magic begins to show and her memories of the night her mother died, and the mage who killed her, come back. Now she is determined to infiltrate their secret society in her search for answers, but nothing is as simple as it seems.
ARIES
(March 21 – April 19) The Ram | Fire
Do you ever get angry and then forget why? Are you constantly looking to win—even when it's not something you can win? Maybe your direct and no-filter-available approach is seen as a bit…intense? You, my friend, are an Aries. We have recs just as fiery and intense as your soul!
Crown of Feathers by Nicki Pau Preto
Sisters at odds, phoenix riders, and a web of lies that could change everything. Intent to destroy the riders, the new empire is on the rise. Kill or be killed, rule or be ruled. Val and Veronyka are ready to fight for what they want, whether it be the riders... or the crown.
Do you love Crown of Feathers? Check out our Wings of Shadow Mini Hangover Recovery Kit to celebrate the upcoming release of the last book!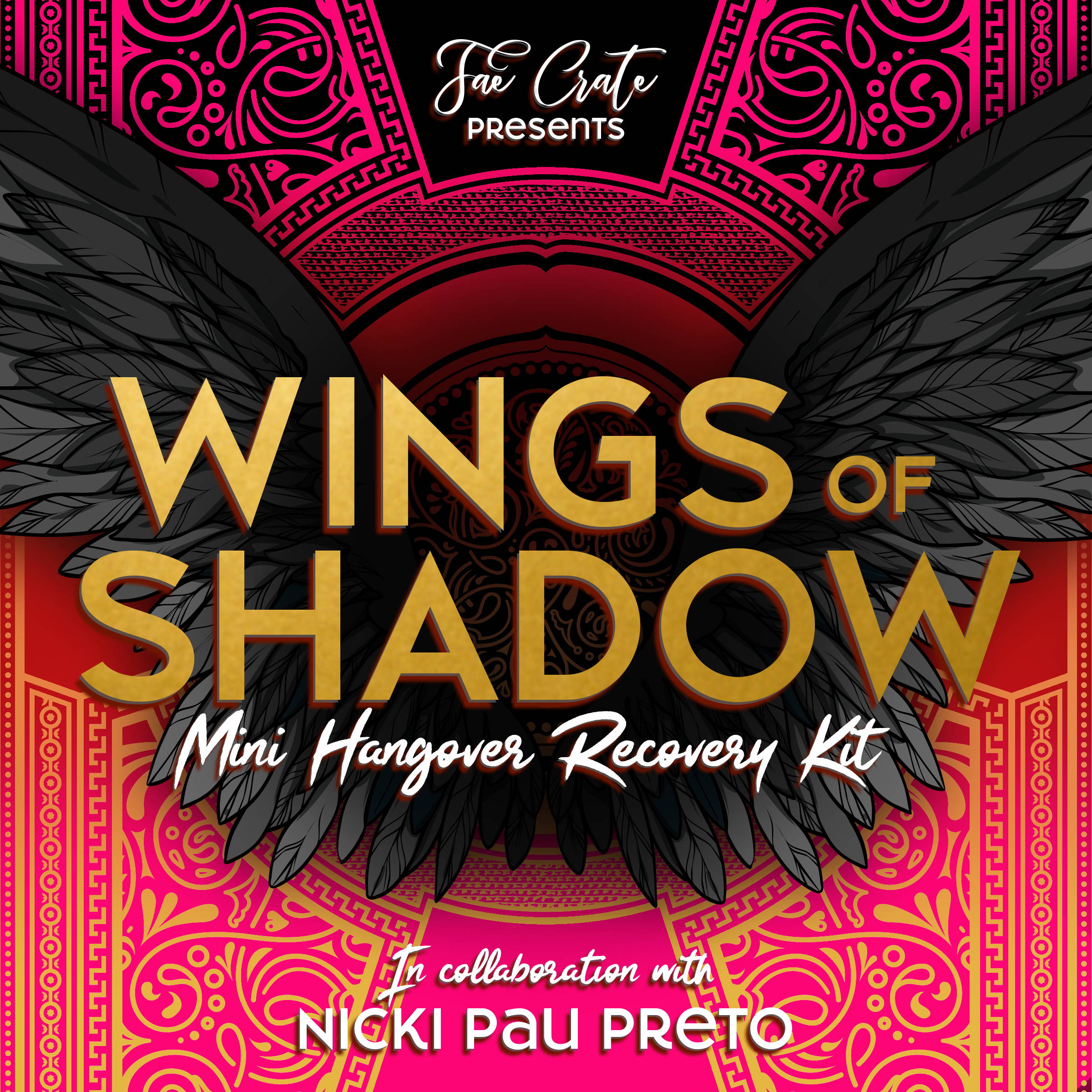 These Violent Delights by Chloe Gong
Romeo & Juliet; but make it 1926 Shanghai and Juliette is no dainty maiden. Their gangs are rivals who have fought for generations, and Roma's past betrayal doesn't endear him to Juliette. But when a magic induced madness threatens them all, Roma and Juliette must set aside their differences and their past to work together.
TAURUS
(April 20 – May 20) The Bull | Earth
Our favorite homebodies who just want to cuddle and hate change…welcome! We have the perfect reads to imagine taking on the world from the comfort of your favorite sweatpants.
Havenfall by Sara Holland
The Inn at Havenfall has long been a refuge connecting the ancient worlds together. Anyone who disrupts the peace can never return. Maddie yearns for the day when she inherits the role of innkeeper from her uncle but can only spend her summers in the idyllic place. This summer a dead body is found, shaking the core of what Havenfall stands for. Maddie finds herself in charge of the inn and is determined to discover the truth. But secrets aren't always pleasant, and Maddie now knows that no one is safe, and no one can be trusted.
Down Comes the Night by Allison Saft
After losing her job and being separated from her best friend, Wren is searching for redemption. A letter asking her to cure an ailing servant is her perfect opportunity. Instead of redemption, Wren finds herself tasked with healing her kingdom's sworn enemy. As Wren tries to cure Hal, they discover dark secrets about the mansion they are in and the truth behind Hal's illness. They must work together if they have any hope of saving their kingdoms.
GEMINI
(May 21 – June 20) The Twins | Air
Do you think arguments count as flirting? Maybe you know a bit about everything? Are you intensely charismatic? Hello to our vibrant Geminis! We have recommendations to appeal to your most twin-like tendencies.
Cemetery Boys by Aiden Thomas
Necromancy should come with a warning label. Since his family is having trouble accepting his gender, Yadriel decides to prove that he's a real brujo by finding the ghost of his murdered cousin and setting it free. Unfortunately, he instead summons Julian who is not prepared to go away. Julian wants to discover who killed him before leaving and Yadriel agrees. But the more they are together, the less Yadriel wants to let Julian go.
Bone Crier's Moon by Kathryn Purdie
Ailesse has been prepared her whole life to become the matriarch of the Bone Criers—the ones charged with using their magic to shepherd the dead into the afterlife—but there is one last task she must complete. She must kill the boy she's destined to love. Bastien is set on revenge against the Bone Crier's for his father's death, but now his fate is entwined with Ailesse's, in both life and death.
CANCER
(June 21 – July 22) The Crab | Water
Hello to our favorite sensitive and sympathetic members of the zodiac! These recommendations will wrap you in a warm story and leave you feeling cozy and content.
Abandoned by her father after her mother's death, Fable is determined to find him and demand her place by his side. But off the island, rivalries and dangers have grown and her West, the boy she convinced to take her across the Narrows, isn't who he seems.
Lore by Alexandra Bracken
After the murder of her family, Lore left the world of the gods behind. Now, it is knocking on her door and a wounded Athena offers Lore an alliance she cannot refuse—but the cost may be deadly, and there is more at stake for gods and mortals alike than she realized.
LEO
(July 23 – August 22) The Lion | Fire
Big personality, confidence, luxury—Leos it is your turn to shine! We have recommendations sure to appeal to you.
Of Curses and Kisses by Sandhya Menon
Jaya is out for revenge. And what better than making Grey Emmerson fall in love with her and then breaking his heart? Then Jaya begins to fall for Grey, but he believes himself to be cursed. Is it possible for these two to defeat rivalries and curses and find their own happy ending?
The Court of Miracles by Kester Grant
1828 Paris, the French Revolution has failed, and the city is divided between merciless royalty and nine underworld criminal guilds, known as the Court of Miracles. In a desperate bid to keep her sister safe, Nina, a burglar member of the Thieves Guild, takes them both to the court of Louis XVII. Nina must decide: can keep her sister safe and start a war?
VIRGO
(August 23 – September 22) The Virgin | Earth
Hello to my fellow Virgos! Everyone think of us as organized and put together—and sure, we are—but we're also so in love with a beautiful story. These recommendations are going to speak to the part of you that longs to feel useful, that really loves complex characters.
All the Stars and Teeth by Adalyn Grace
Amora has trained her whole life to be High Animancer. When her final trial doesn't go as planned, she runs away and strikes a deal with a mysterious pirate to prove she is fit to rule. But holding up her end of the bargain isn't easy, and a new magic is on the rise.
The Midnight Lie by Marie Rutkoski
What would you do if a stranger tempted you with everything you've ever wanted? Would you stay in your old life, or would you risk it all for a chance at a brighter future? Nirrim is faced with this choice, and she chooses to risk it all.
LIBRA
(September 23 – October 22) The Scales | Air
Libras: known as the peacemakers, the ones who avoid conflict and see both sides of a situation, maybe they have their heads in the clouds a bit—but really, with books like this who can blame them?
A Song Below Water by Bethany C. Morrow
Tavia and Effie are dealing with the usual problems of being a teen with one large difference: Tavia is a siren. When Tavia reveals her secret to the world, they must learn how to navigate this new normal together.
Forest of Souls by Lori M. Lee
When Sirscha discovers she is a soulguide, her world is upended. Now, she must learn to wield her magic to over the Dead Wood before it destroys her dearest friend or shatters the peace between kingdoms. A beautiful and lyrical tale of friendship and magic
SCORPIO
(October 23 – November 21) The Scorpion | Water
Is your primary emotion betrayal? Are you ok with uncomfortable silence? Do your friends have trouble deciding if you're serious or joking? Yeh, sounds like you are a Scorpio! These recommendations will appeal to the side of you rooting for villains and morally grey characters.
The Shadows Between Us by Tricia Levenseller
Alessandra plans to woo the Shadow King, marry him, and kill him. Things get a bit complicated when other people decide to try their hand and murder too—before they're wed. Now she has to protect him and her heart.
Incendiary by Zoraida Cordova
Renata was saved from the Andalucía where the King forced her to use her magic against her people, killing thousands of them. Now she works with the rebels. When her commander, the boy she loves, it kidnapped she must infiltrate the palace she was once saved from and complete his mission herself.
SAGITTARIUS
(November 22 – December 21) The Archer | Fire
You are optimistic, fair, honest, and friendly. And your books should really speak to that. Not to fear, we have two recommendations we know you'll love.
The Extraordinaries by T.J. Klune
After meeting his biggest crush, the superest of super heroes, Nick sets out to make himself extraordinary. The only roadblock is his best friend Seth who just may be the love of his life.
The Mermaid, the Witch, and the Sea
by Maggie Tokuda-Hall
Florian has always done whatever it takes to survive. Evelyn is on a one-way trip to an arranged marriage. What will happen when they fall in love and decide to take fate into their own hands?
CAPRICORN
(December 22 – January 19) The Sea Goat | Earth
Self-aware, hard-working, responsible…we saved the best for last my dear Capricorns! We are ready to share some recommendations perfect for that duty bound side of you.
A Song of Wraiths and Ruin
by Roseanne A. Brown
Both Malik and Karina are bound by duty to their families—a duty that has them conspiring to kill one another. Can their duty overcome their attraction?
Star Daughter by Shveta Thakrar
When Sheetal's father is hurt by her starfire, she heads on a quest to ask for the help of a full-blooded star to save him. Once she reaches the celestial court, she is drawn into representing her family in a competition to decide the next ruling house of the heavens. And if she loses, she won't return to earth.


Grab a drink and a bottle of sunscreen—or a blanket! —and settle into a new read! We can't wait to hear which of these recommendations you love. Do you have any other recommendations for our zodiac sign?
Thanks for hanging out with us!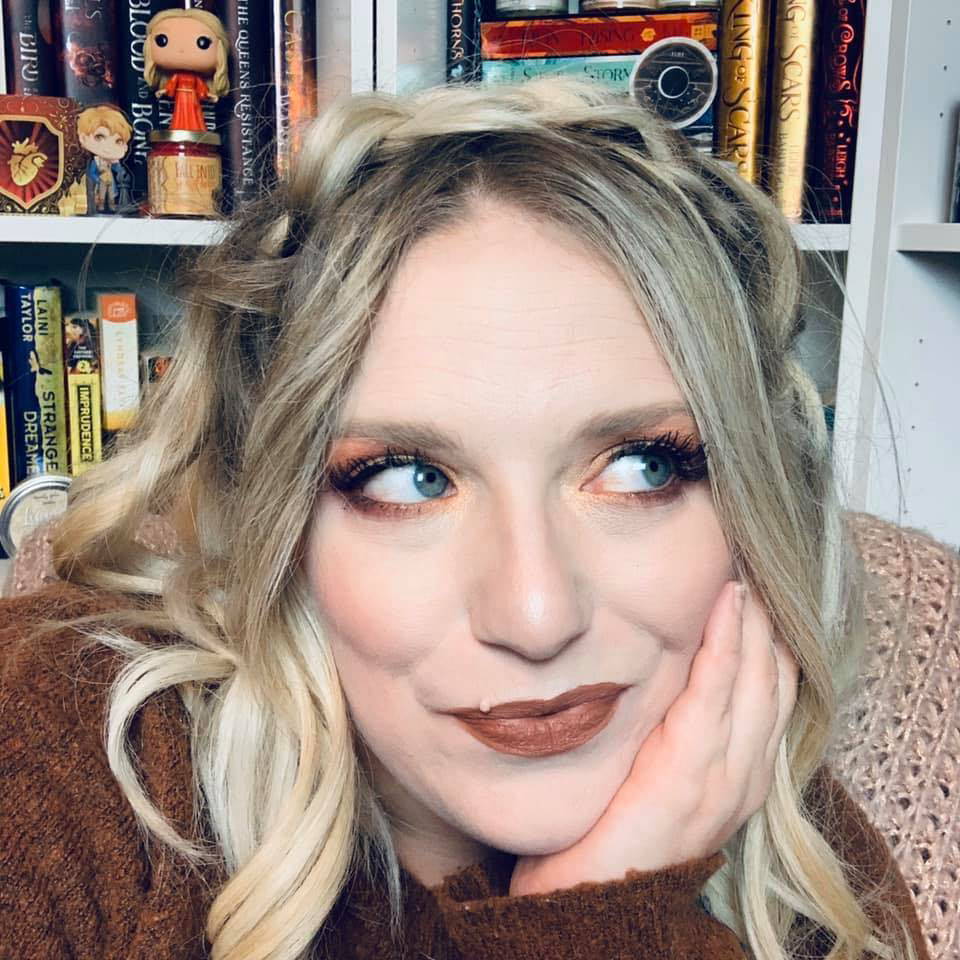 Written By:
Taylor, Social Media Assistant
"I need a queso fountain."
Published On:
May 10, 2021