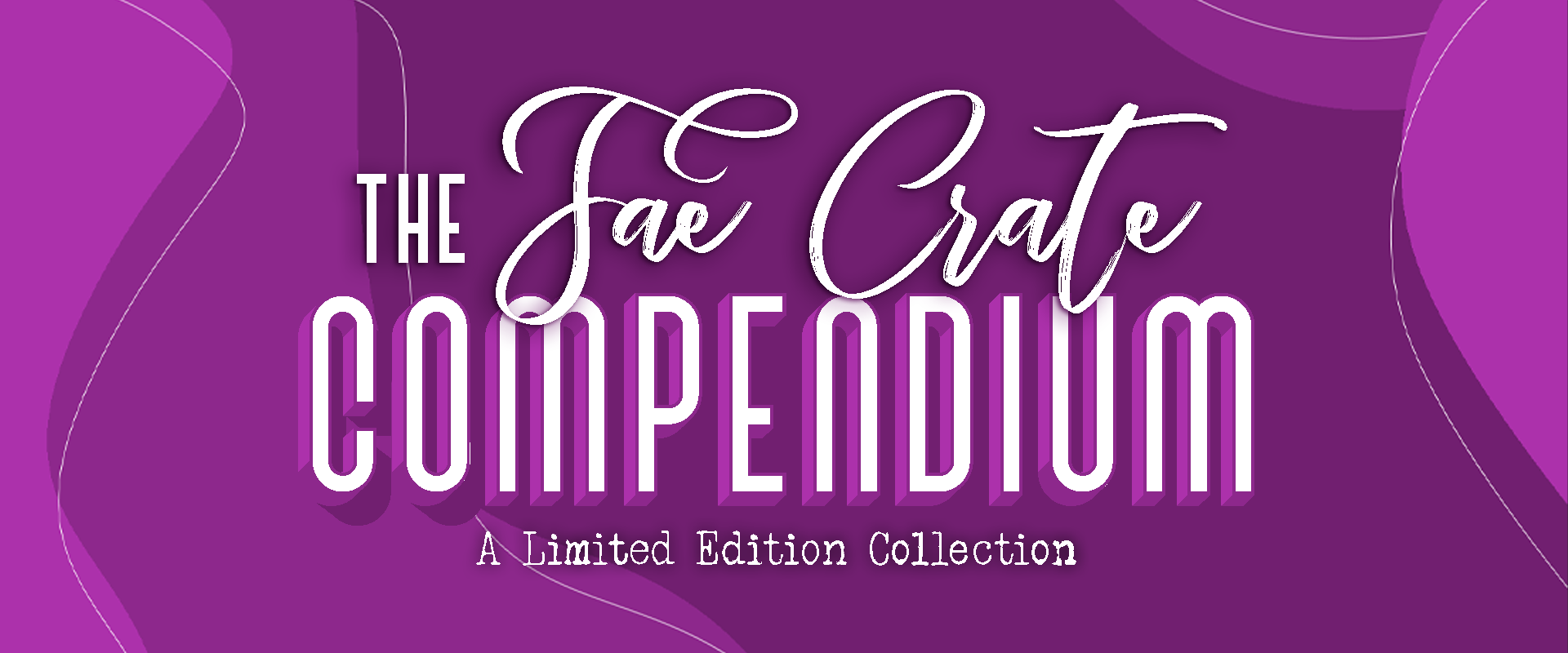 ✨The COMPENDIUM will feature one-off purchases of merch from books and series that we rarely put into our monthly crates (does not fit within YA Sci-Fi/Fantasy or items more pricey than can fit within the crates). These could be (but not limited to) YA and Adult contemporary as well as Adult Fantasy/Sci-Fi books.
What to expect from our Compendium Collection.
⭐️ All items are are LIMITED EDITION and FAE CRATE EXCLUSIVES
⭐️ Majority of our items are in-hand stock and will ship at the conclusion of the sale
⭐️ Active subscribers will be eligible for Early Access on some sales. There might be certain releases that won't have early access and this will depend on standards and conditions (such as Charity partnerships, etc). Details for each sale will be announced with each item.