As many of you know, we work with the incredible artist Gabriella Bujdoso on our monthly theme art and occasionally our special edition Hangover Recovery Kits! Gabi is an absolute gem and is a crucial part of the Fae Crate family. We worked with Gabi for the first time in April 2018 on a piece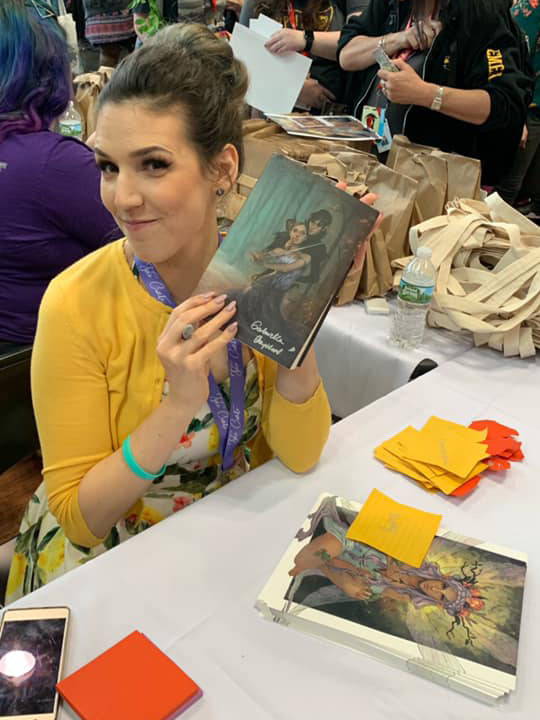 from An Ember in the Ashes by Sabaa Tahir for our theme art and immediately jumped on the chance to continue working with her afterwards.

We thought that we could take a moment to let you guys get to know her a little with a mini Q&A session. Be sure to give her a follow on social media @gabriella.bujdoso (Instagram) @gabibujdoso (Twitter) and consider becoming a Patron on her Patreon for just $2 a month for exclusive content, tutorials, etc (check out question 9 for more info) at patreon.com/gabriellabujdoso.

1. When drawing, do you listen to a certain type of music or have a certain set up you need to be in to work better?
I have a mixed taste when it comes to music. :) I love listening to movie soundtracks, as well as to rock (All Good Things), indie alternative (Aviators), pop (Jon Bellion), k-pop, musical songs, fantasy soundtracks (Eurielle, Fleurie), etc. I choose my music list depending on the mood of the current picture I'm working on or what mood I'm in at that time. (I LOVE to make music lists.)
Maybe it sounds weird, but the area I'm working in had to be tidy if I want to work better. "Tidy room tidy mind", they say. I realized I can't focus on my work when I don't have my desk cleaned up and organized.

2. What has been one of the hardest lessons you've learned while doing art as a career?
Not everyone will like the work I'm sharing with the world and that's okay, we're different.
Taking time for myself does not mean that I am selfish.
Learning how to say, "no".

3. What advice would you give an artist trying to turn art into a full-time career?
I would give the advice I was given when I thought about starting this career, which is, "that I must have a Plan B"! It gives you a sense of security and you are less likely to panic if something doesn't turn out the way you wanted.

I suggest starting it out as a part-time job in the beginning. You must build up your community and in most cases that takes time. In the meantime, your other job will give you the financial support you need.

I started the same way; I had a part-time job at Starbucks while taking commissions at the same time. It took me a year to collect enough confidence and commissioners before I wanted to try being a full-time freelance artist.

4. Can you tell us a little about your original characters? We heard you are working on your own story and would love to hear a little about them or their personalities!
My Ocs, Killian and Sera are the main characters in the story 'Feeorin' that I'm working on. I'm planning to launch it as a webcomic in the (hopefully near) future!

Sera is a fairy without any magic in her. Despite all the unkind and repulsive behavior against her, she remained positive and determined to prove herself worthy.

Killian is the prince of the Goblins in exile. He turns back at the beginning of the story with the intention to reclaim the crown. He's very distrustful so it costs him a great deal to accept Sera's help. They both must realize an alliance between them is the best chance to achieve what they want.

Killian is a real grumpy cat who thinks revenge is the only thing he has left. He doesn't want to allow himself to love nor to be loved by others. If Killian loves someone then he does it with everything he has. So, it's easier for him to be alone than to worry about losing the ones he loves.

5. We know that you take on a ton of fan art commissions- what are some of your favorite books to draw characters from?
- Stalking Jack the Ripper!!! I'm such a big fan of historical fashion and clothes, so drawing Audrey-Rose, Thomas, or the other characters from the series means I can travel back to the Victorian era for a short time :P
- Strange the Dreamer! Those blue skin colors were so much fun to draw!
- Captive Prince trilogy. Do I have to explain it? :P
- Ember in the Ashes series.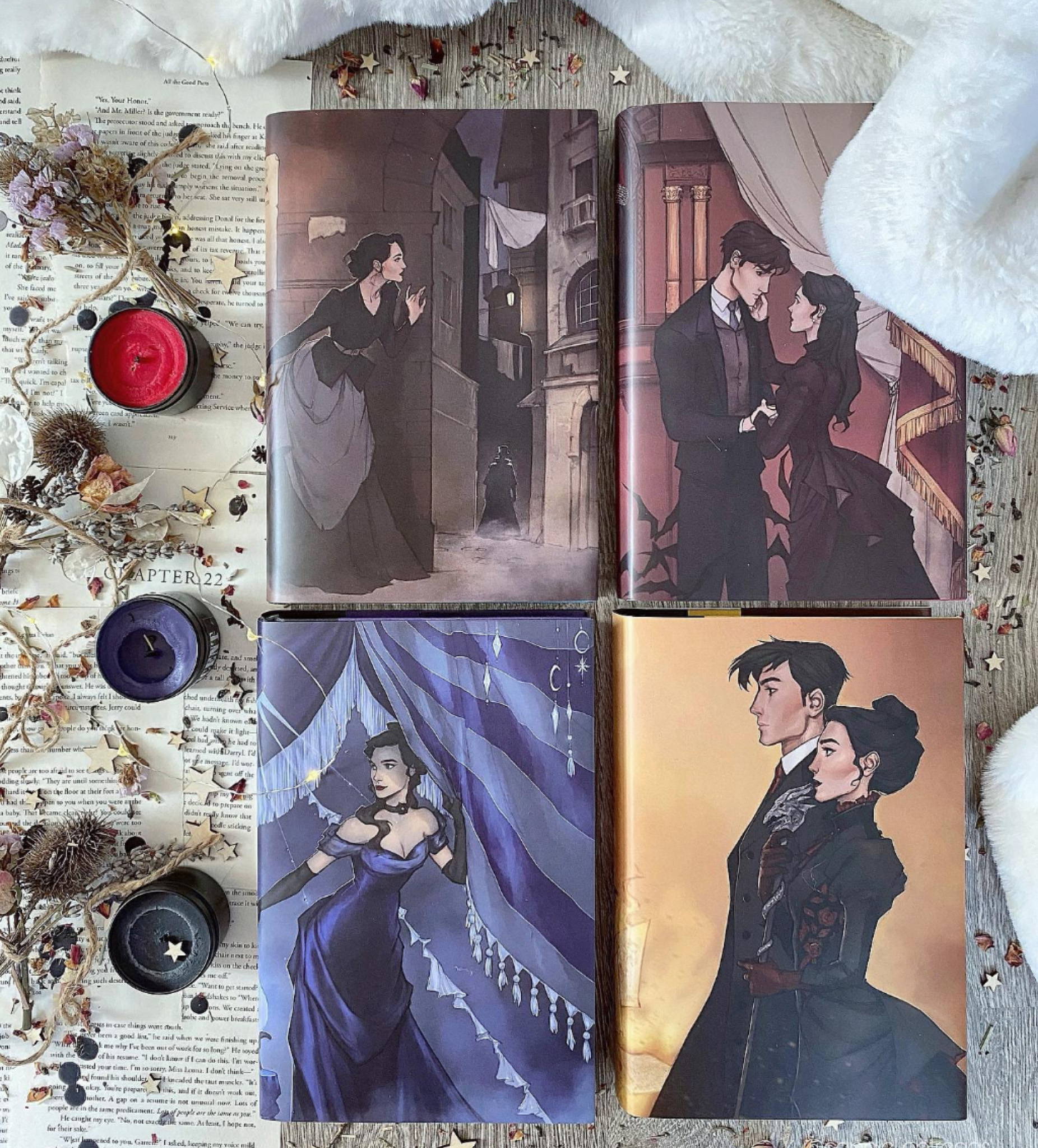 6. If you could have any author commission you personally to do a piece, who would it be?
-Kerri Maniscalco – It was such an honor to work with Kerri on the illustrations of her last book in the Stalking Jack the Ripper series, but I would be thrilled to work with her in the future again!
-Laini Taylor – Her characters are SO SO SO unique, just think about Lazlo, Sarai, and Karou!!! It would be amazing to give life to one of her characters!
-T J Klune – well... go and read folks, so you know what I'm talking about.

(Photo of exclusive Stalking Jack the Ripper dust jacket set. Photo credit to @candlelightreads)

7. What do you do to de-stress after work? Do you have a favorite pastime?
Chilling out with a book or watching my series on the sofa with a cup of tea and my fur babies around me. Best. Thing. Ever.

8. If you could visit any place in the world, where would it be?
The Eileen Donan Castle in Scotland! It's on my bucket list and so visit every corner in Scotland. I don't know why I'm so obsessed with Scotland.

9. We saw that you recently opened a Patreon! What kind of content can we expect after becoming a Patron?
You will have early access to all my sketches, doodles, sneak-peaks, and previews of artworks I share only on my Patreon platform. I share step-by-step tutorials, high-res content (phone wallpapers) along with the first drafts, and designs of the characters from my webcomic. You also will get a 5% discount you can use in my INPRNT shop.

10. Do you have any artists that you follow that inspire you?
-One of my biggest inspirations is Hunter Bonyun, known as @deerlordhunter on Instagram and Twitter. Her line art and character designs are not from this world.
-Brian Froud – my fairy godfather.
-Even Mehl Amundsen – such strong worldbuilding, his characters inspire me every time just by looking at them.
-Fernanda Suarez (@fdasuarez) – how she renders skin is a goal.
-Ahmed Aldoori (@ahmedaldoori_art) – I learn so much from him only by watching his videos.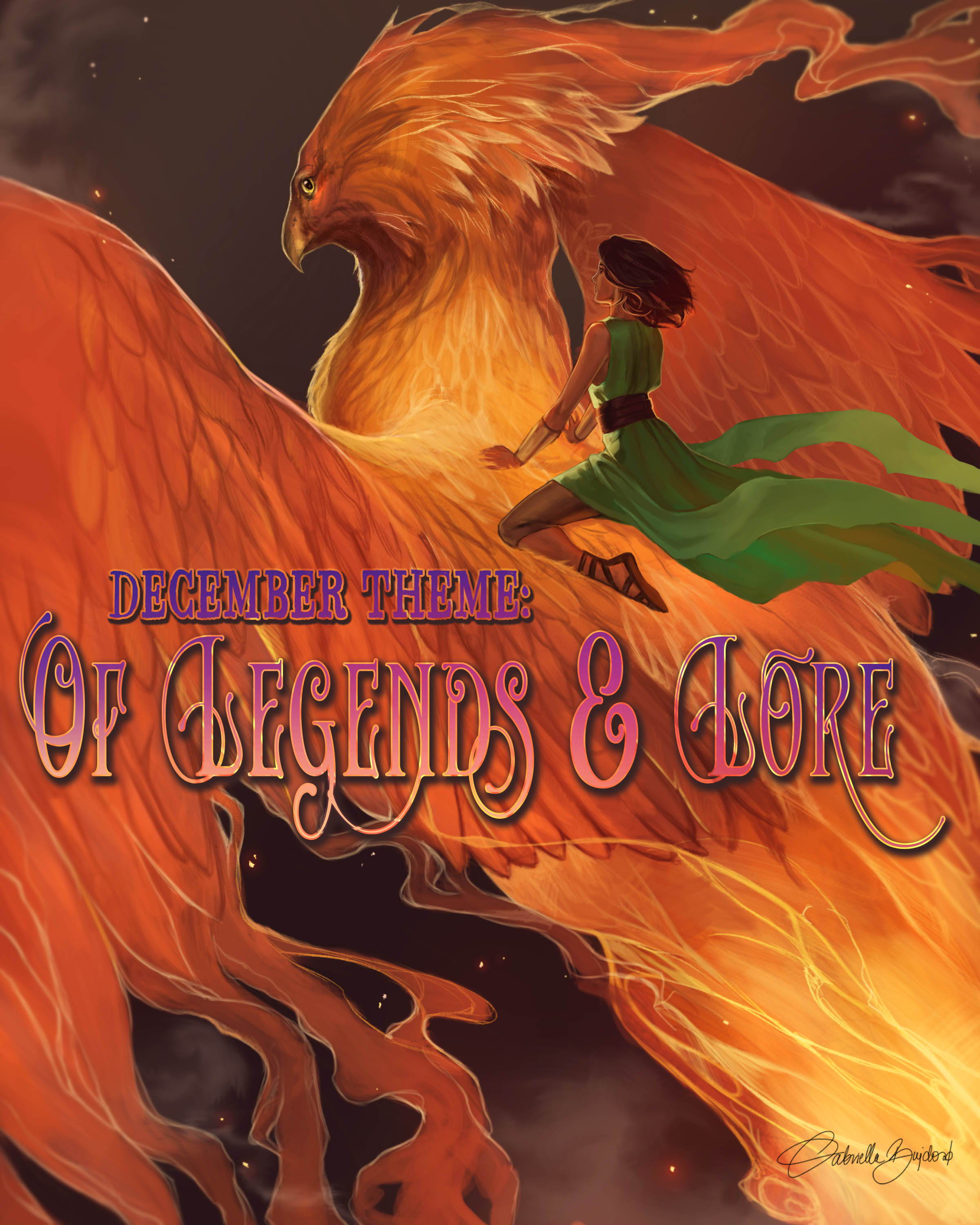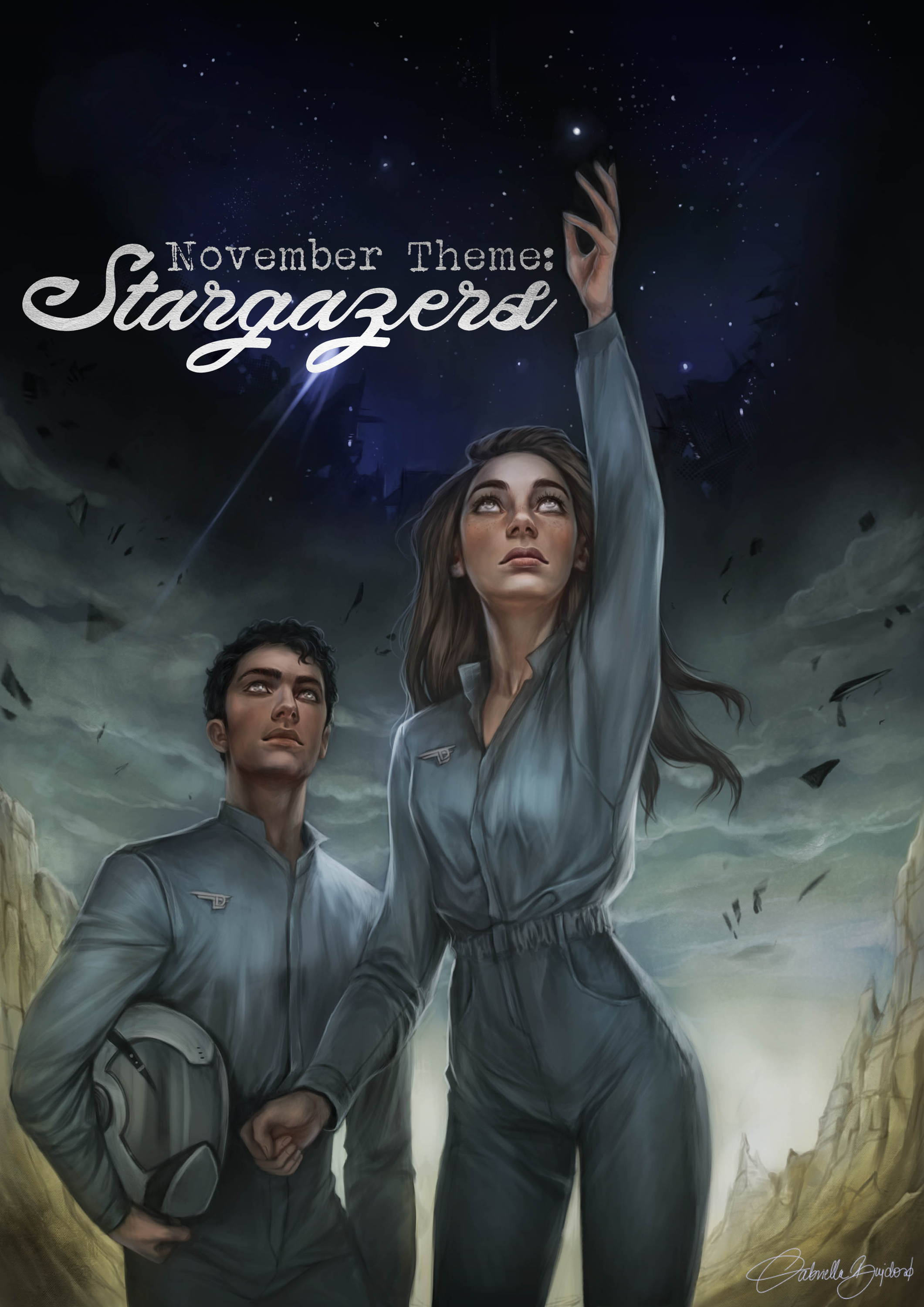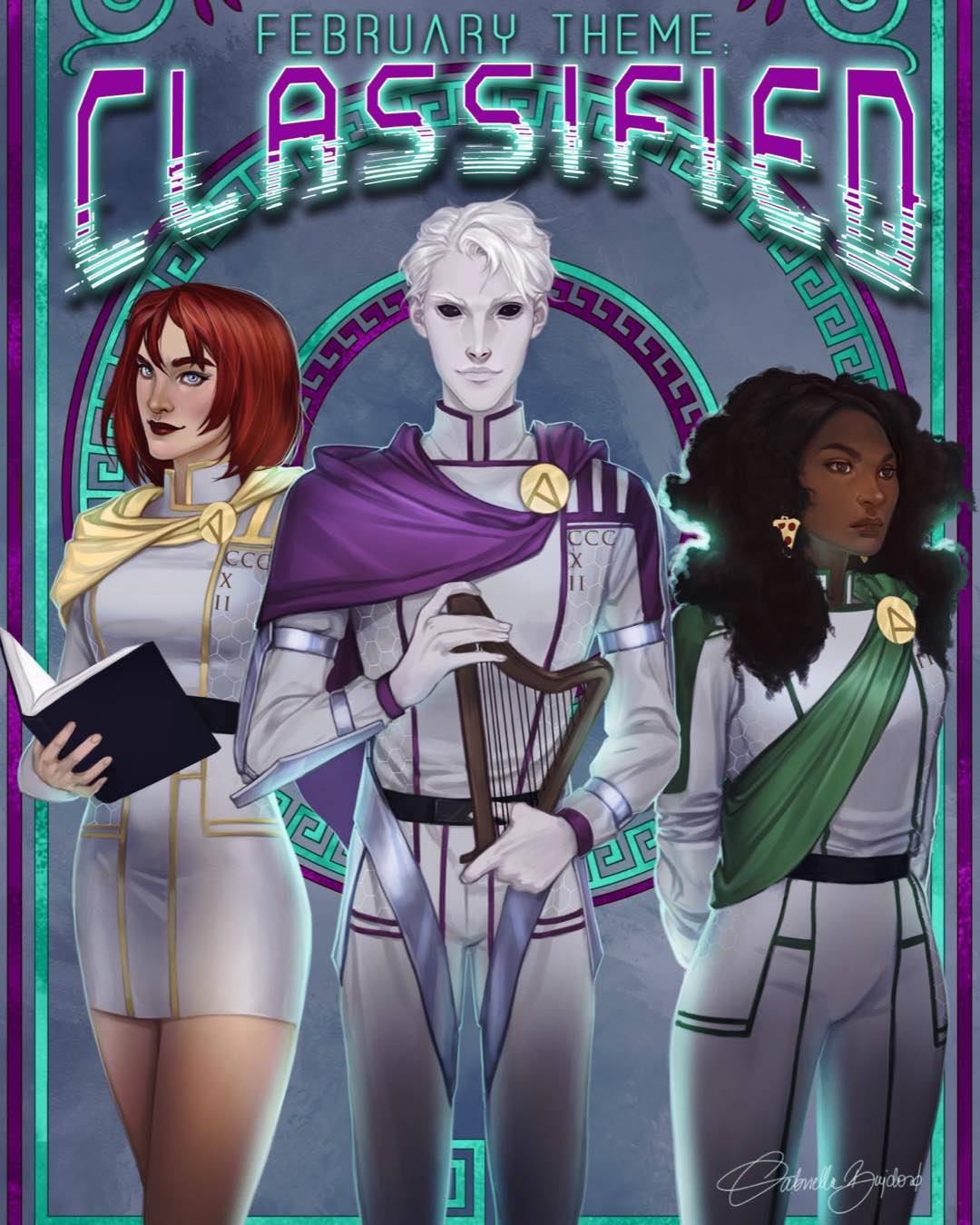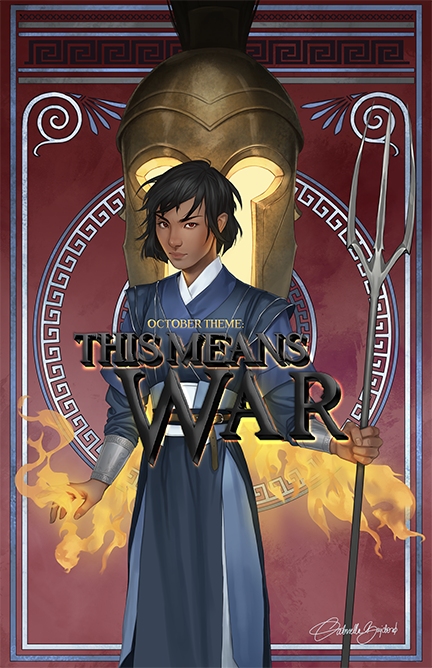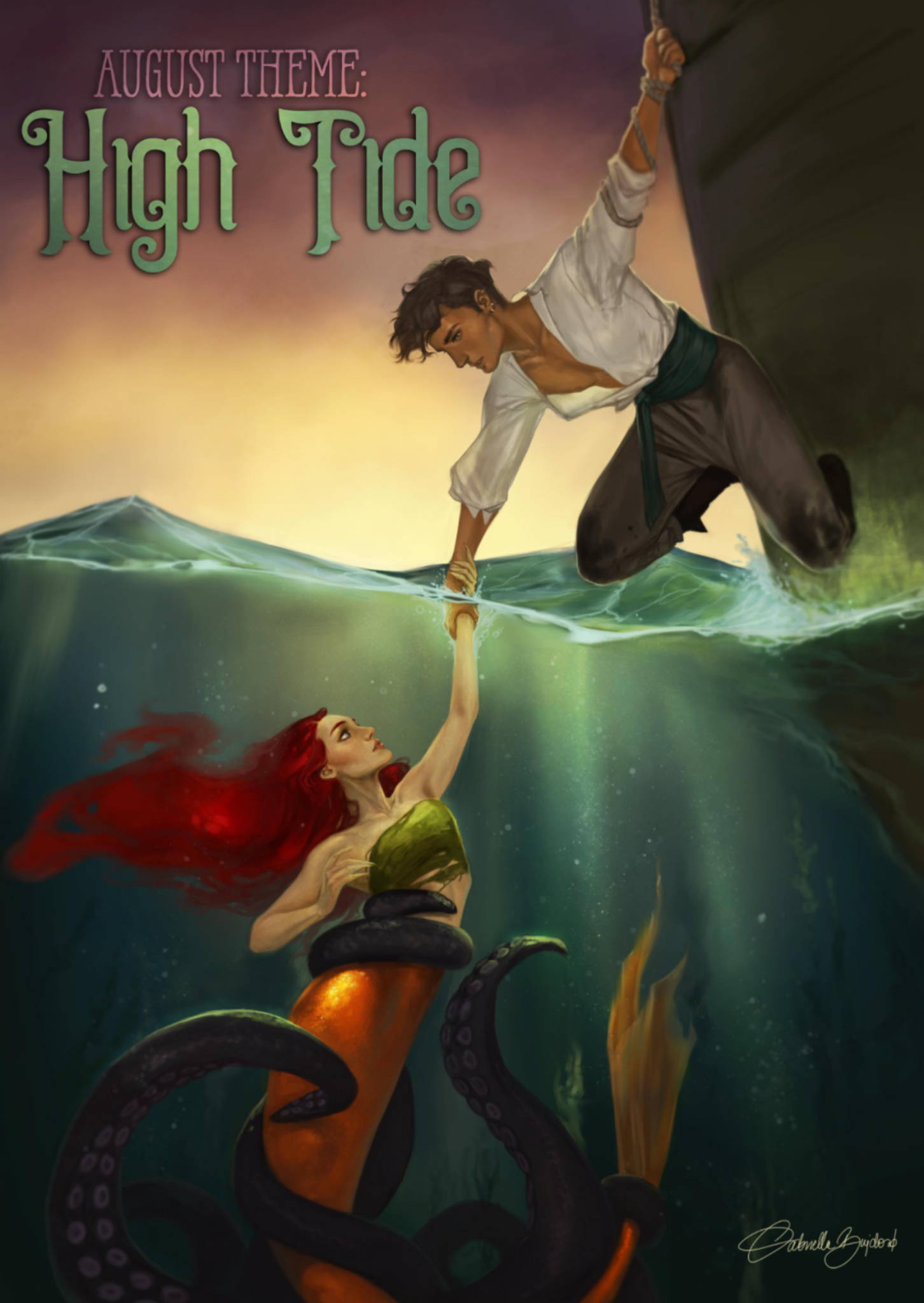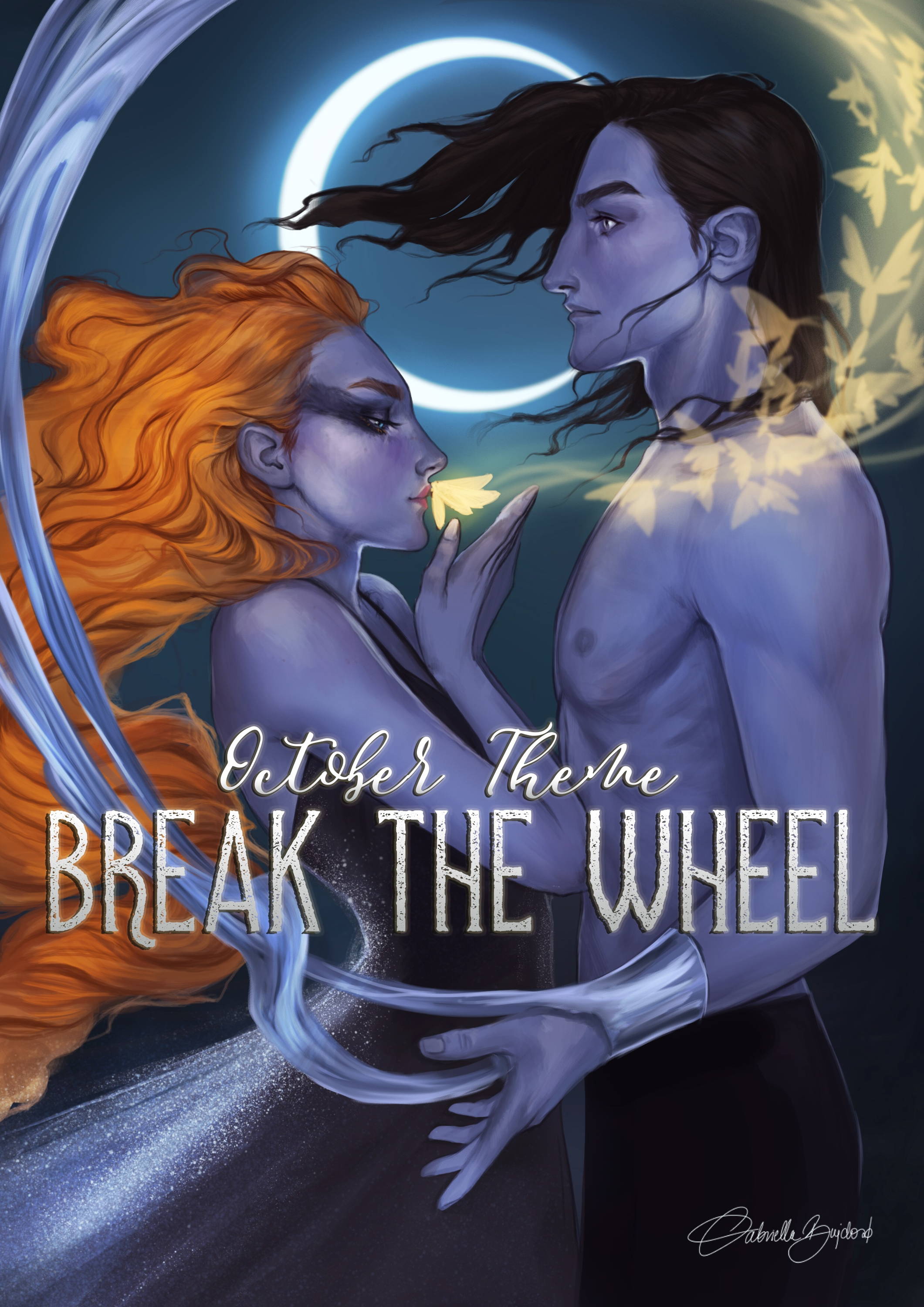 Some of our favorite theme art pieces that Gabriella has done for us!
Thanks for hanging out with us!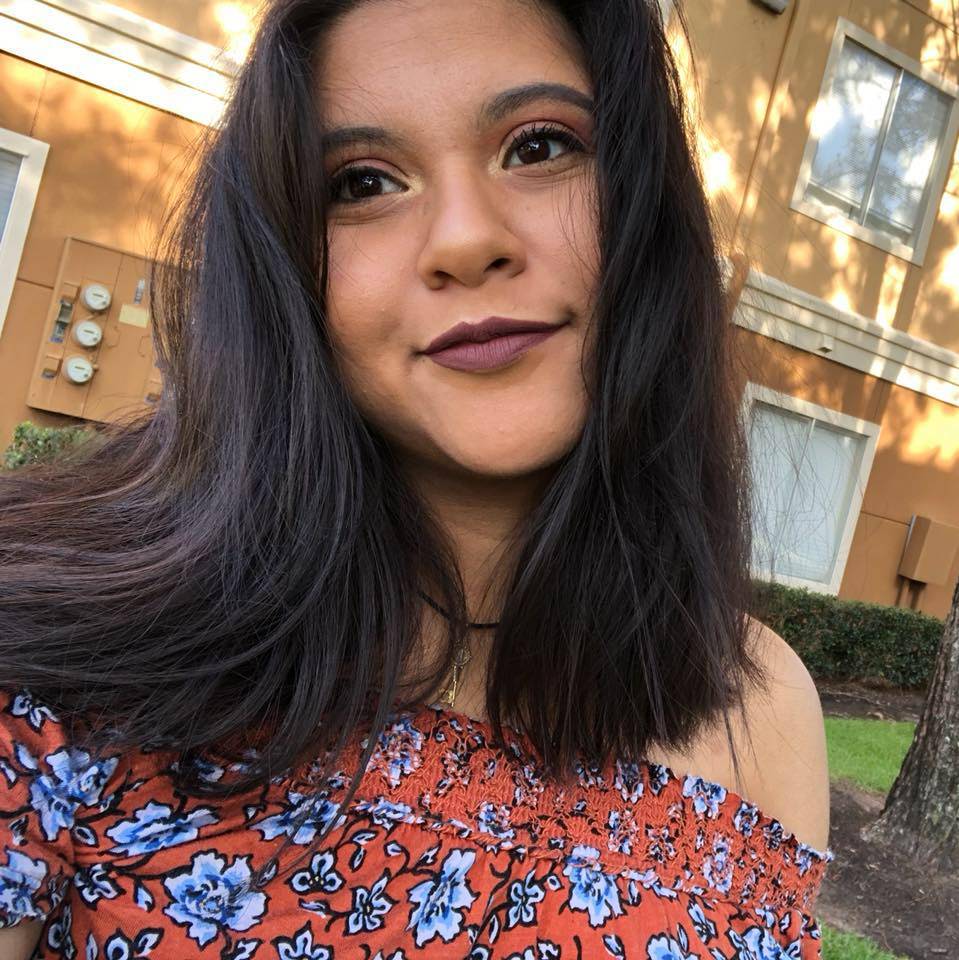 Written By:
Michelle, Social Media Assistant
"We Stan."
Published On:
September 16, 2020