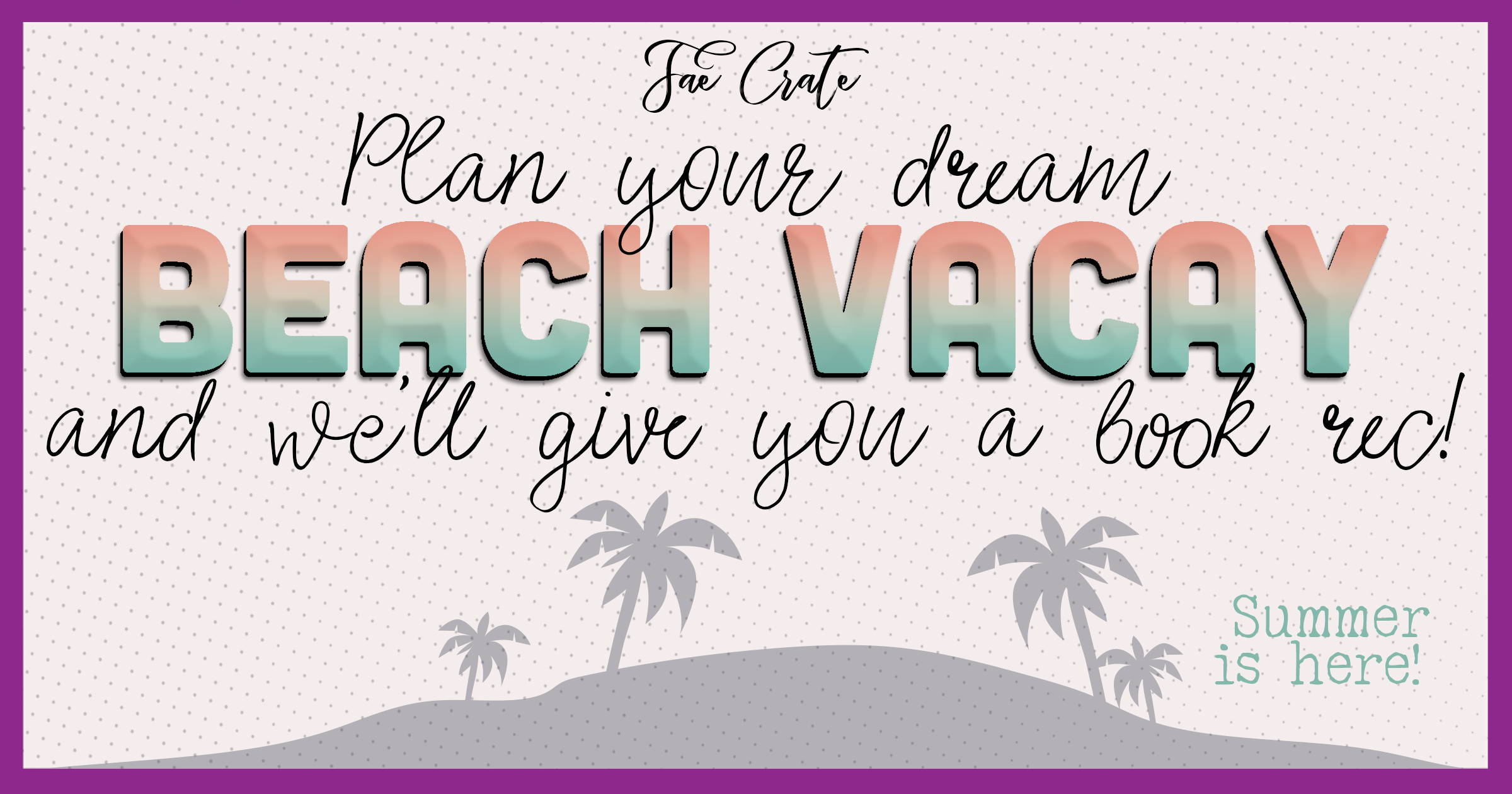 Summer is here! For many of us this year, that means we are beginning to venture out and travel a bit again. No matter where you go or what you read this summer, we're wishing you all the best!
Our top vacation tips are:
1. Don't forget sunscreen--and reapply it
2. Drink plenty of water
3. Hand sanitizer and masks are still your friends
4. Plan for some downtime so you aren't too exhausted to enjoy yourself
5. Always pack an extra book--just in case
Build your dream summer beach trip below! Keep track of how many of each letter answer you score. At the end, you'll get a rec based on which letter you chose most!
1. Where would you like to vacation?
2. What activity is a must-do?
a. Jet Ski Riding
b. Sand Volleyball
c. Sunbathing
3. Where are you staying?
a. A house
b. A rented condo/hotel
c. A cruise ship...
4. You take a mini trip! What are you doing?
a. Camping
b. Shopping and a concert
c. Snorkeling
5. What's your go-to drink?
a. Whatever's in my can--soda, sparkling water--it's koozie season
b. A huge jug of water. Hydration is key in the hot sun.
c. Coconut water--straight from a coconut
6. What souvenir are you bringing home?
a. What souvenir?
b. Seashells
c. A coffee mug
7. Who are you traveling with?
a. My friends
b. My friends & family
c. My family
THE RESULTS ARE IN!
(SWIPE FOR MORE!)
You are all about the outdoors and having fun in the sun this summer! Here is the perfect rec to read in the mornings while you listen to the waves lap onto the shore: Hunted, Megan Spooner
Beauty knows the Beast's forest in her bones—and in her blood. After all, her father is the only hunter who's ever come close to discovering its secrets.
So when her father loses his fortune and moves Yeva and her sisters out of their comfortable home among the aristocracy and back to the outskirts of town, Yeva is secretly relieved. Out in the wilderness, there's no pressure to make idle chatter with vapid baronesses…or to submit to marrying a wealthy gentleman.
But Yeva's father's misfortune may have cost him his mind, and when he goes missing in the woods, Yeva sets her sights on one prey: the creature he'd been obsessively tracking just before his disappearance. The Beast.
Deaf to her sisters' protests, Yeva hunts this strange creature back into his own territory—a cursed valley, a ruined castle, and a world of magical creatures that Yeva's only heard about in fairy tales. A world that can bring her ruin, or salvation.
Who will survive: the Beauty, or the Beast?
You are ready for a fast-paced and fun-filled vacation. Let's be honest, you're planning to spend more time doing all the things instead of reading. For a book just as fast-paced as you try:
Hunted by the Sky by Tanaz Bhathena
Gul has spent her life running. She has a star-shaped birthmark on her arm, and in the kingdom of Ambar, girls with such birthmarks have been disappearing for years. Gul's mark is what caused her parents' murder at the hand of King Lohar's ruthless soldiers and forced her into hiding to protect her own life. So when a group of rebel women called the Sisters of the Golden Lotus rescue her, take her in, and train her in warrior magic, Gul wants only one thing: revenge.
Cavas lives in the tenements, and he's just about ready to sign his life over to the king's army. His father is terminally ill, and Cavas will do anything to save him. But sparks fly when he meets a mysterious girl—Gul—in the capital's bazaar, and as the chemistry between them undeniably grows, he becomes entangled in a mission of vengeance—and discovers a magic he never expected to find.
Dangerous circumstances have brought Gul and Cavas together at the king's domain in Ambar Fort...a world with secrets deadlier than their own.
You are ready to relax as you sail across the ocean, or just dream about it! Our rec will help you escape into the life of a girl who discovers her dad is actually Crown Prince of Japan.
Tokyo Ever After, by Emiko Jean
Izumi Tanaka has never really felt like she fit in―it isn't easy being Japanese American in her small, mostly white, northern California town. Raised by a single mother, it's always been Izumi―or Izzy, because "It's easier this way"―and her mom against the world. But then Izumi discovers a clue to her previously unknown father's identity…and he's none other than the Crown Prince of Japan. Which means outspoken, irreverent Izzy is literally a princess.
In a whirlwind, Izumi travels to Japan to meet the father she never knew and discover the country she always dreamed of. But being a princess isn't all ball gowns and tiaras. There are conniving cousins, a hungry press, a scowling but handsome bodyguard who just might be her soulmate, and thousands of years of tradition and customs to learn practically overnight.
Izumi soon finds herself caught between worlds, and between versions of herself―back home, she was never "American" enough, and in Japan, she must prove she's "Japanese" enough. Will Izumi crumble under the weight of the crown, or will she live out her fairy tale, happily ever after?


What books are you planning to read this summer, and where are you planning to read them?
Thanks for hanging out with us!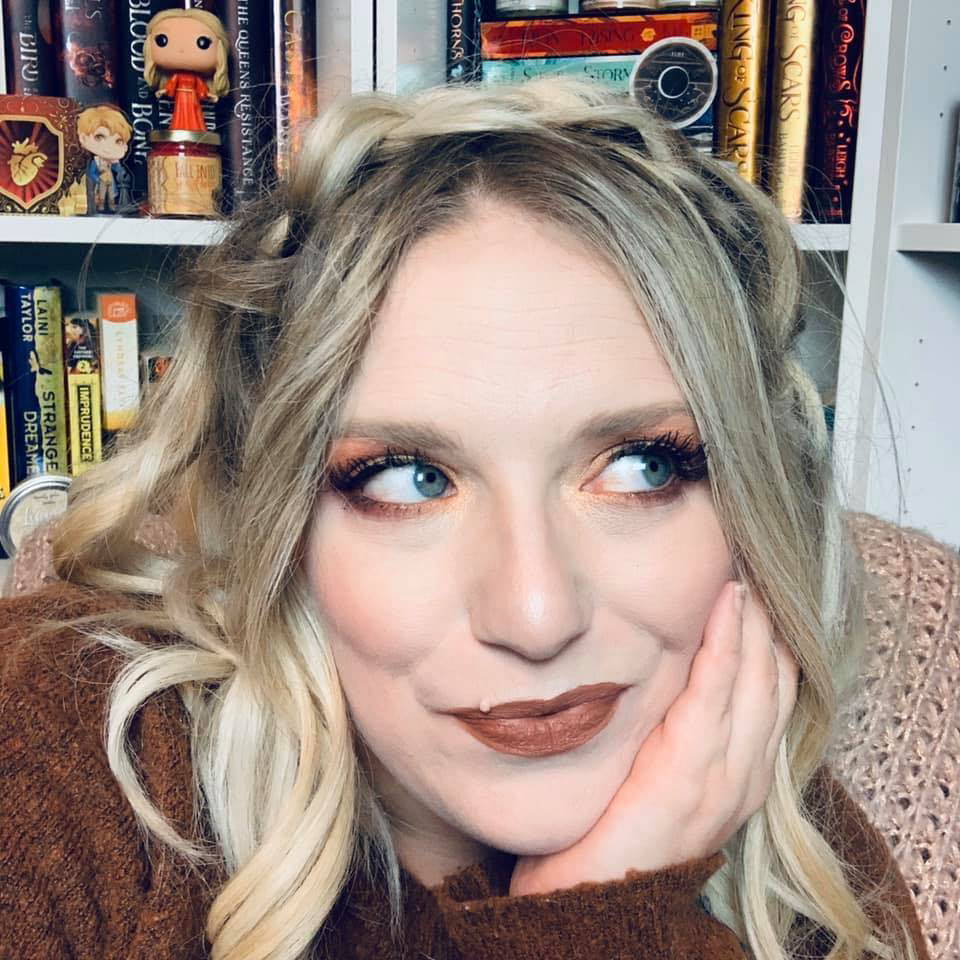 Written By:
Taylor, Social Media Assistant
"I need a queso fountain."
Published On:
June 7, 2021