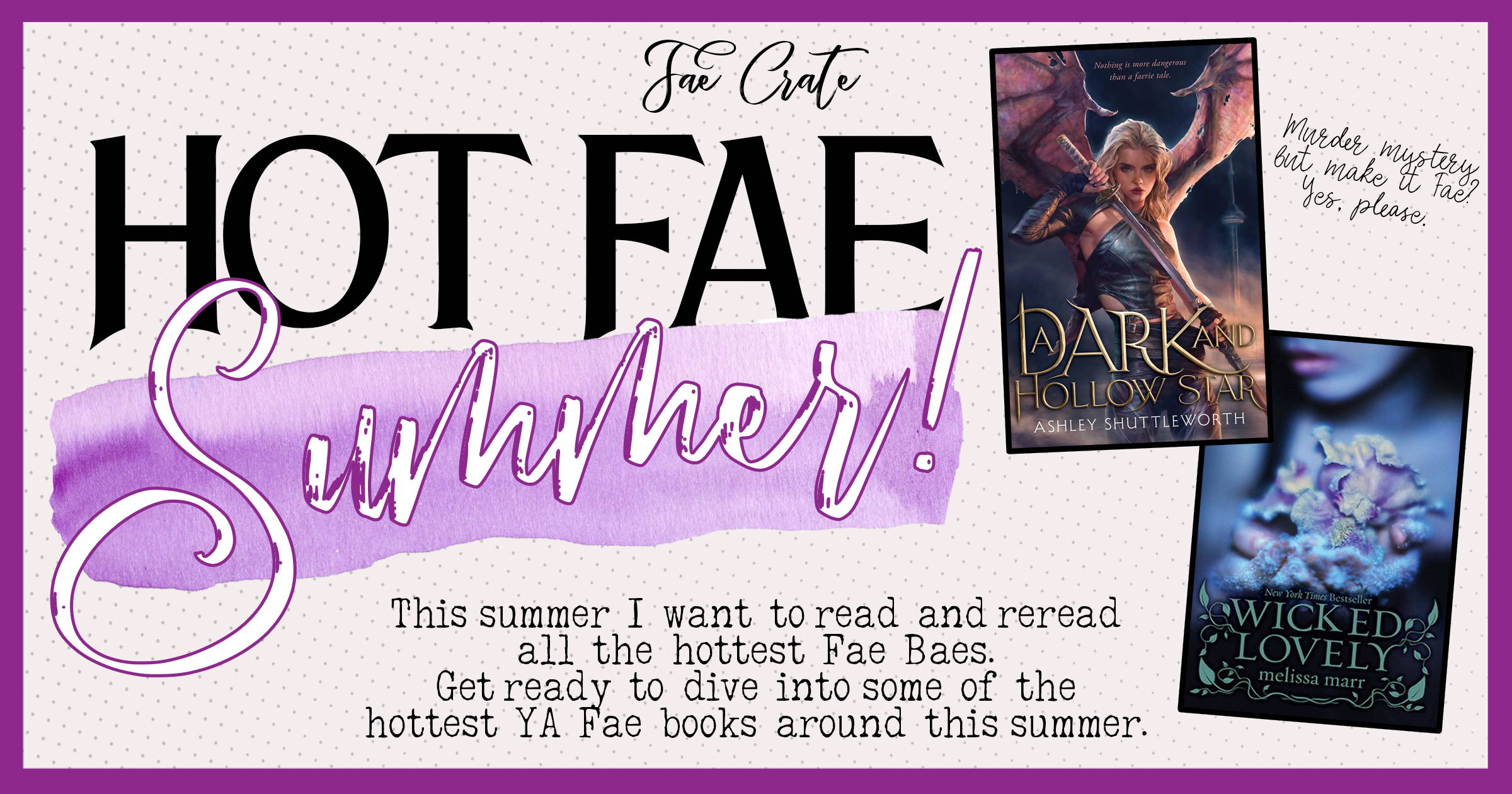 It's time for a HOT FAE SUMMER y'all!


This summer I want to read and reread all the hottest Fae Baes. Get ready to dive into some of the hottest YA Fae books around this summer, and we don't mean steam scale hot--we mean these are the Fae we are definitely wishing were real off the page. The ones we cannot seem to get enough of. Here is our list of ten Fae books, in no particular order, you need to read this summer.
1- These Hollow Vows, Lexi Ryan [RELEASES July 20th]
This book comes out this summer and Y'ALL. This is so delicious.
It is a must-read from us for fans of older YA.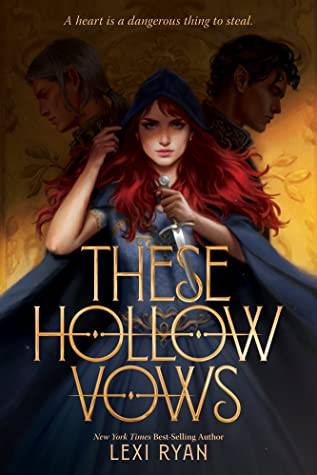 Brie hates the Fae and refuses to have anything to do with them, even if that means starving on the street. But when her sister is sold to the sadistic king of the Unseelie court to pay a debt, she'll do whatever it takes to get her back—including making a deal with the king himself to steal three magical relics from the Seelie court.

Gaining unfettered access to the Seelie court is easier said than done. Brie's only choice is to pose as a potential bride for Prince Ronan, and she soon finds herself falling for him. Unwilling to let her heart distract her, she accepts help from a band of Unseelie misfits with their own secret agenda. As Brie spends time with their mysterious leader, Finn, she struggles to resist his seductive charm.
Caught between two dangerous courts, Brie must decide who to trust with her loyalty. And with her heart.
2- The Iron King, Julie Kagawa
I'm sure no one is surprised by how much we love these books.
If you haven't read them yet, this is your sign you need to.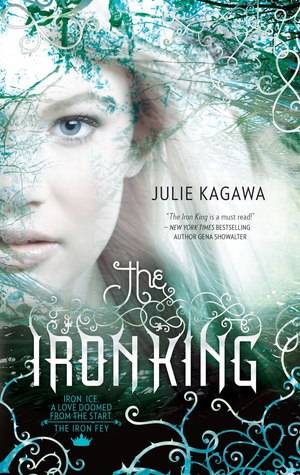 MY NAME IS MEGHAN CHASE.
In less than twenty-four hours, I'll be sixteen. Countless stories, songs and poems have been written about this wonderful age, when a girl finds true love and the stars shine for her and the handsome prince carries her off into the sunset.
I DON'T THINK IT WILL BE THAT WAY FOR ME.
Something has always felt slightly off in Meghan Chase's life, ever since her father disappeared when she was six. Ten years later, when her little brother also goes missing, Meghan learns the truth—she is the secret daughter of a mythical faery king and a pawn in a deadly war. Now Meghan will learn just how far she'll go to save someone she loves, to stop a mysterious evil no faery creature dare face…and to find love with a young prince who might rather see her dead than let her touch his icy heart.
3- A Dark and Hollow Star, Ashley Shuttleworth
Murder mystery but make it Fae? Yes, please.
Choose your player.
The "ironborn" half-fae outcast of her royal fae family.
A tempestuous Fury, exiled to earth from the Immortal Realm and hellbent on revenge.
A dutiful fae prince, determined to earn his place on the throne.
The prince's brooding guardian, burdened with a terrible secret.
For centuries, the Eight Courts of Folk have lived among us, concealed by magic and bound by law to do no harm to humans. This arrangement has long kept peace in the Courts—until a series of gruesome and ritualistic murders rocks the city of Toronto and threatens to expose faeries to the human world.
Four queer teens, each who hold a key piece of the truth behind these murders, must form a tenuous alliance in their effort to track down the mysterious killer behind these crimes. If they fail, they risk the destruction of the faerie and human worlds alike. If that's not bad enough, there's a war brewing between the Mortal and Immortal Realms, and one of these teens is destined to tip the scales. The only question is: which way?
Wish them luck. They're going to need it.
4- An Enchantment of Ravens, Margaret Rogerson
This stand-alone is so beautiful. If you're looking to dive into a Fae book, but don't want a series commitment, this is a great one.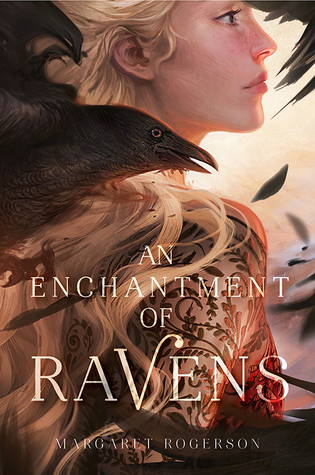 Isobel is an artistic prodigy with a dangerous set of clients: the sinister fair folk, immortal creatures who cannot bake bread or put a pen to paper without crumbling to dust. They crave human Craft with a terrible thirst, and Isobel's paintings are highly prized. But when she receives her first royal patron—Rook, the autumn prince—she makes a terrible mistake. She paints mortal sorrow in his eyes—a weakness that could cost him his life.
Furious, Rook spirits her away to his kingdom to stand trial for her crime. But something is seriously wrong in his world, and they are attacked from every side. With Isobel and Rook depending on each other for survival, their alliance blossoms into trust, then love—and that love violates the fair folks' ruthless laws. Now both of their lives are forfeit, unless Isobel can use her skill as an artist to fight the fairy courts. Because secretly, her Craft represents a threat the fair folk have never faced in all the millennia of their unchanging lives: for the first time, her portraits have the power to make them feel.
5- Two Princes of Summer, Nissa Leder
This book sucked us in from beginning to end, and we were grabbing for the next in the series immediately after.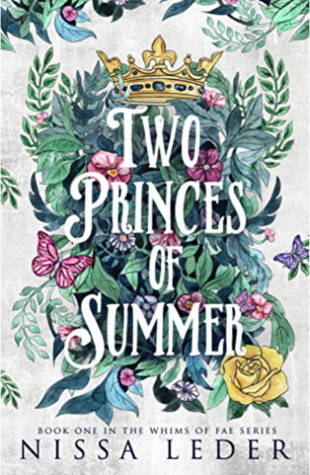 Two fae princes.
One mortal girl.
The battle that changes everything.
After her mother's suicide, Scarlett's grief consumes her. When an otherworldly stranger offers her a release from her pain, it's too tempting an opportunity to resist. She's lured into Faerie and sucked into a royal battle as two fae brothers prepare for the Battle of Heirs where the winner earns the right to the throne.
Human emotion fuels fae power and Scarlett's is the most potent Cade has ever tasted. He's certain she is the key to defeating his brother Raith. But Raith has surprises of his own, and Scarlett fits perfectly into his devious plan.
Scarlett must decide how far she's willing to go to avoid her guilt and heartache. As she is pulled further into the realm of magic and power, she discovers a dangerous secret that could change her fate forever.
Will Scarlett find a way to cope with her sorrow and untangle herself from the two princes?
Or will they devour her completely?
6- The Falconer, Elizabeth May
Fae hunter? That's an immediate yes from me! This three-book series is complete, so it's the perfect option if you want to binge.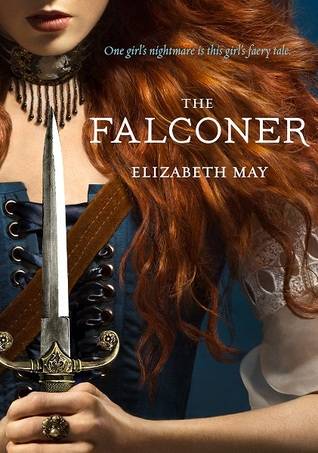 She's a stunner.
Edinburgh, 1844. Eighteen-year-old Lady Aileana Kameron, the only daughter of the Marquess of Douglas, has everything a girl could dream of: brains, charm, wealth, a title—and drop-dead beauty.
She's a liar.
But Aileana only looks the part of an aristocratic young lady. she's leading a double life: She has a rare ability to sense the sìthíchean—the faery race obsessed with slaughtering humans—and, with the aid of a mysterious mentor, has spent the year since her mother died learning how to kill them.
She's a murderer.
Now Aileana is dedicated to slaying the fae before they take innocent lives. With her knack for inventing ingenious tools and weapons—from flying machines to detonators to lightning pistols—ruthless Aileana has one goal: Destroy the faery who destroyed her mother.
She's a Falconer.
The last in a line of female warriors born with a gift for hunting and killing the fae, Aileana is the sole hope of preventing a powerful faery population from massacring all of humanity. Suddenly, her quest is a lot more complicated. She still longs to avenge her mother's murder—but she'll have to save the world first.
7- Switched, Amanda Hocking
Have you ever wondered about changelings, and why they're swapped? Hocking dives into this bit of folklore in this completed trilogy.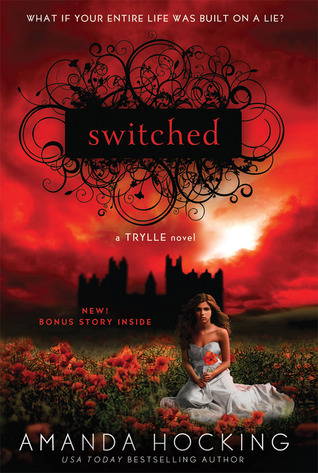 When Wendy Everly was six years old, her mother was convinced she was a monster and tried to kill her. Eleven years later, Wendy discovers her mother might have been right. She's not the person she's always believed herself to be, and her whole life begins to unravel--all because of Finn Holmes.
Finn is a mysterious guy who always seems to be watching her. Every encounter leaves her deeply shaken...though it has more to do with her fierce attraction to him than she'd ever admit. But it isn't long before he reveals the truth: Wendy is a changeling who was switched at birth--and he's come to take her home.
Now Wendy's about to journey to a magical world she never knew existed, one that's both beautiful and frightening. And where she must leave her old life behind to discover who she's meant to become...
8- Wicked Lovely, Melissa Marr
This completed series is lush and so much fun to read!
Be prepared for a binge with this one!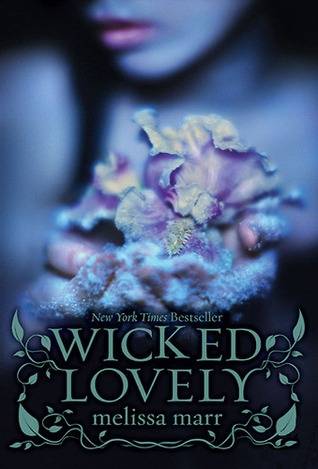 Rule #3: Don't stare at invisible faeries.
Aislinn has always seen faeries. Powerful and dangerous, they walk hidden in mortal world. Aislinn fears their cruelty—especially if they learn of her Sight—and wishes she were as blind to their presence as other teens.
Rule #2: Don't speak to invisible faeries.
Now faeries are stalking her. One of them, Keenan, who is equal parts terrifying and alluring, is trying to talk to her, asking questions Aislinn is afraid to answer.
Rule #1: Don't ever attract their attention.
But it's too late. Keenan is the Summer King who has sought his queen for nine centuries. Without her, summer itself will perish. He is determined that Aislinn will become the Summer Queen at any cost—regardless of her plans or desires.
Suddenly none of the rules that have kept Aislinn safe are working anymore, and everything is on the line: her freedom, her best friend Seth, her life—everything.
9- Glimmerglass, Jenna Blake
An underrated fan-favorite we just can't get enough of!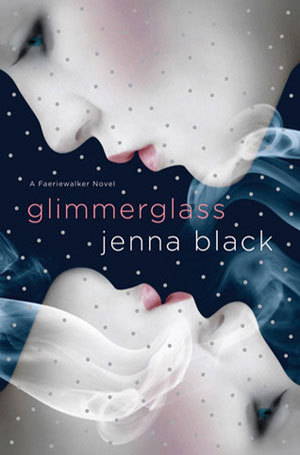 It's all she's ever wanted to be, but it couldn't be further from her grasp…
Dana Hathaway doesn't know it yet, but she's in big trouble. When her alcoholic mom shows up at her voice recital drunk, again, Dana decides she's had enough and runs away to find her mysterious father in Avalon: the only place on Earth where the regular, everyday world and the captivating, magical world of Faerie intersect. But from the moment Dana sets foot in Avalon, everything goes wrong, for it turns out she isn't just an ordinary teenage girl—she's a Faeriewalker, a rare individual who can travel between both worlds, and the only person who can bring magic into the human world and technology into Faerie.
Soon, Dana finds herself tangled up in a cutthroat game of Fae politics. Someone's trying to kill her, and everyone seems to want something from her, from her newfound friends and family to Ethan, the hot Fae guy Dana figures she'll never have a chance with… until she does. Caught between two worlds, Dana isn't sure where she'll ever fit in and who can be trusted, not to mention if her world will ever be normal again…
10- Wings, Aprilynne Pike
This is a completely unique Fae book that we fell in love with on first read!
Laurel was mesmerized, staring at the pale things with wide eyes. They were terrifyingly beautiful—too beautiful for words.
Laurel turned to the mirror again, her eyes on the hovering petals that floated beside her head. They looked almost like wings.
In this extraordinary tale of magic and intrigue, romance and danger, everything you thought you knew about faeries will be changed forever.


That's it! Our ten Fae books you really should read this summer. Which books would you add to the list?
Thanks for hanging out with us!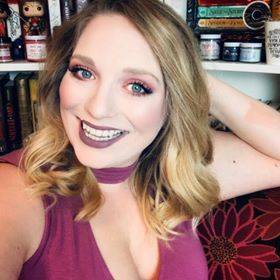 Written By:
Taylor, Social Media Assistant
"I need a queso fountain."
Published On:
June 21, 2021