Looking at Cassandra Clare's repertoire can be a bit intimidating since she has multiple series based on the same books and you want to avoid spoiling yourself. So you might be wondering what's the best reading order to enter the shadowhunter world?
Well, we had the opportunity to interview the queen herself, Cassandra Clare, and we asked her just that. Not only do we wholeheartedly agree with her reading order, since that's the way we personally recommend it, but it makes it easier for the reader to keep up with storylines and fall in love with these iconic characters.
One insider tip to remember about Cassandra Clare is that her books have a three-story arc. For example, The Mortal Instruments series consists of six books, books 1-3 and 4-6 have different plotlines but with the same characters. That way if you take a break in between books like we recommend, every three books, you get to enjoy the complete arc of the characters.
Another insider tip about the set of novellas, most of the time referred to as "optional" but Tales of the Shadowhunter Academy and Ghosts of the Shadow Market have stories that directly affect characters and plots in the "main" books, so we strongly encourage you to read them especially since all of the novellas are so addicting.
Are you ready to dive in? Welcome to the shadowhunter world.
Magic is dangerous—but love is more dangerous still.
Sixteen-year-old Tessa Gray crosses the ocean to find her brother. Her destination is England, the time is the reign of Queen Victoria, and something terrifying is waiting for her in London's Downworld, where vampires, warlocks and other supernatural folk stalk the gaslit streets. Only the Shadowhunters, warriors dedicated to ridding the world of demons, keep order amidst the chaos.
Clary Fray's search for her missing mother leads her into an alternate New York called Downworld, filled with mysterious faeries, hard-partying warlocks, not-what-they-seem vampires, an army of werewolves, and the demons who want to destroy it all. She also finds herself torn between two boys—her best friend, Simon, for whom she's developing new feelings, and the mysterious Shadowhunter, Jace. She becomes a part of the secret world of the Shadowhunters and as she does, she discovers that rescuing her mother might mean jeopardizing everything the Shadowhunters work for.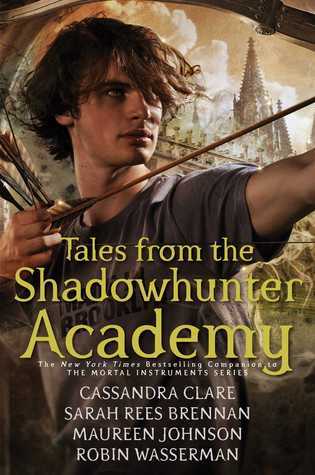 #10: Tales from the
Shadowhunter Academy
Join Simon on his journey to become a Shadowhunter, and learn about the Academy's illustrious history along the way, through guest lecturers such as Jace Herondale, Tessa Gray, and Magnus Bane. These ten short stories give an epilogue to the Mortal Instruments series and provide glimpses of what's in store in the Dark Artifices.
Emma Carstairs is a Shadowhunter—the best in her generation. Together with her best friend and warrior partner Julian Blackthorn, she patrols the streets of Los Angeles, where faeries—the most powerful of supernatural creatures—teeter on the edge of open war with Shadowhunters. But when bodies of murdered humans and faeries continue to turn up, Emma and Julian must strike an uneasy alliance with their supposed enemies in order to find the killer.
Meanwhile, an extremist faction of Shadowhunters called the Cohort will do anything to seize power and turn Shadowhunters against Downworlders once and for all. Emma, Julian, and their friends must embark on a series of quests from the Sunset Strip to the enchanted sea that pounds the beaches of Santa Monica, and deep into the realms of Faerie and beyond in order to save the Shadow World as they know it—even as a deadly and ancient curse threatens to destroy them and everyone they love.
Fans of The Mortal Instruments and The Infernal Devices can get to know warlock Magnus Bane like never before in this collection of New York Times bestselling tales, in print for the first time with an exclusive new story and illustrated material.
This collection of eleven short stories illuminates the life of the enigmatic Magnus Bane, whose alluring personality, flamboyant style, and sharp wit populate the pages of the #1 New York Times bestselling series, The Mortal Instruments and The Infernal Devices.
Originally released one-by-one as e-only short stories by Cassandra Clare, Maureen Johnson, and Sarah Rees Brennan, this compilation presents all ten together in print for the first time and includes a never-before-seen eleventh tale, as well as new illustrated material.
The Eldest Curses is a trilogy of books (The Red Scrolls of Magic, The Lost Book of the White, and The Black Volume of the Dead) that tell the story of Magnus and Alec's adventures together, starting with an action-packed trip to Europe set just after they began dating. Co-written with Wesley Chu, the books will be a rollicking and romantic romp intended to give readers a closer look at these two fan favorite characters and their love story.
The Last Hours is a brand-new Shadowhunters series set in 1903. You don't need to have read any other Shadowhunter books to get started with it, though if you have you may see some familiar faces!
Cordelia Carstairs is a Shadowhunter, a warrior trained since childhood to battle demons. When her father is accused of a terrible crime, she and her brother travel to London in hopes of preventing the family's ruin. Cordelia's mother wants to marry her off, but Cordelia is determined to be a hero rather than a bride. Soon Cordelia encounters childhood friends James and Lucie Herondale and is drawn into their world of glittering ballrooms, secret assignations, and supernatural salons, where vampires and warlocks mingle with mermaids and magicians. . .
Follow the adventures of Cordelia and her friends — James Herondale, Matthew Fairchild, Lucie Herondale, Thomas Lightwood, Anna Lightwood, and many more — through the glamour and danger of a supernatural Edwardian London. There will be three books: Chain of Gold, Chain of Iron, and Chain of Thorns — the titles are taken from the a reference to Great Expectations, which inspired this series.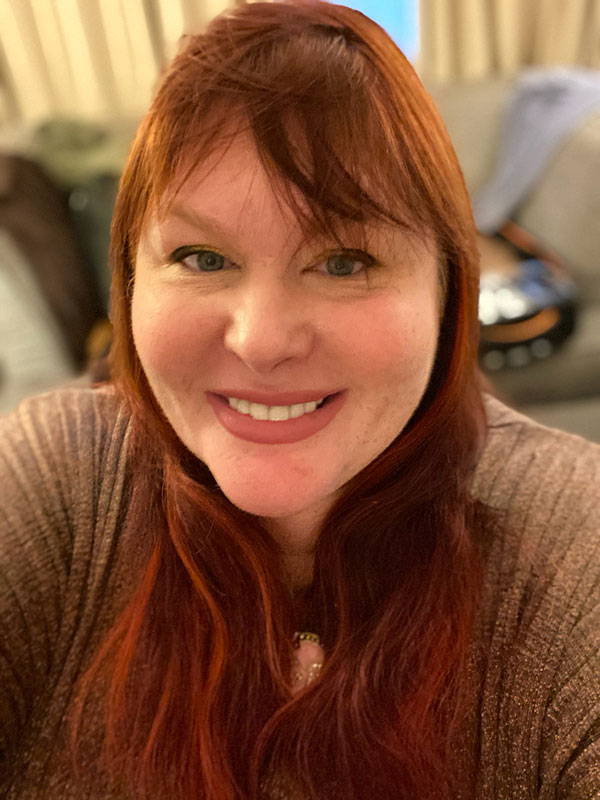 Cassandra Clare was born to American parents in Teheran, Iran and spent much of her childhood travelling the world with her family, including one trek through the Himalayas as a toddler where she spent a month living in her father's backpack. She lived in France, England and Switzerland before she was ten years old.
Since her family moved around so much she found familiarity in books and went everywhere with a book under her arm. She spent her high school years in Los Angeles where she used to write stories to amuse her classmates, including an epic novel called "The Beautiful Cassandra" based on a Jane Austen short story of the same name (and which later inspired her current pen name).
After college, Cassie lived in Los Angeles and New York where she worked at various entertainment magazines and even some rather suspect tabloids where she reported on Brad and Angelina's world travels and Britney Spears' wardrobe malfunctions. She started working on her YA novel, City of Bones, in
2004, inspired by the urban landscape of Manhattan, her favourite city. She turned to writing fantasy fiction full time in 2006 and hopes never to have to write about Paris Hilton again.
Cassie's first professional writing sale was a short story called "The Girl's Guide to Defeating the Dark Lord" in a Baen anthology of humor fantasy. Cassie hates working at home alone because she always gets distracted by reality TV shows and the antics of her two cats, so she usually sets out to write in local coffee shops and restaurants. She likes to work in the company of her friends, who see that she sticks to her deadlines.
Don't forget to check out https://www.cassandraclare.com/excerpts-extras/ for extras, excerpts, and deleted scenes! And last but not least, remember to take a peak at her Tumblr and Twitter as she is constantly answering questions from readers and interacting with her Shadowhunter Army.

Thanks for hanging out with us!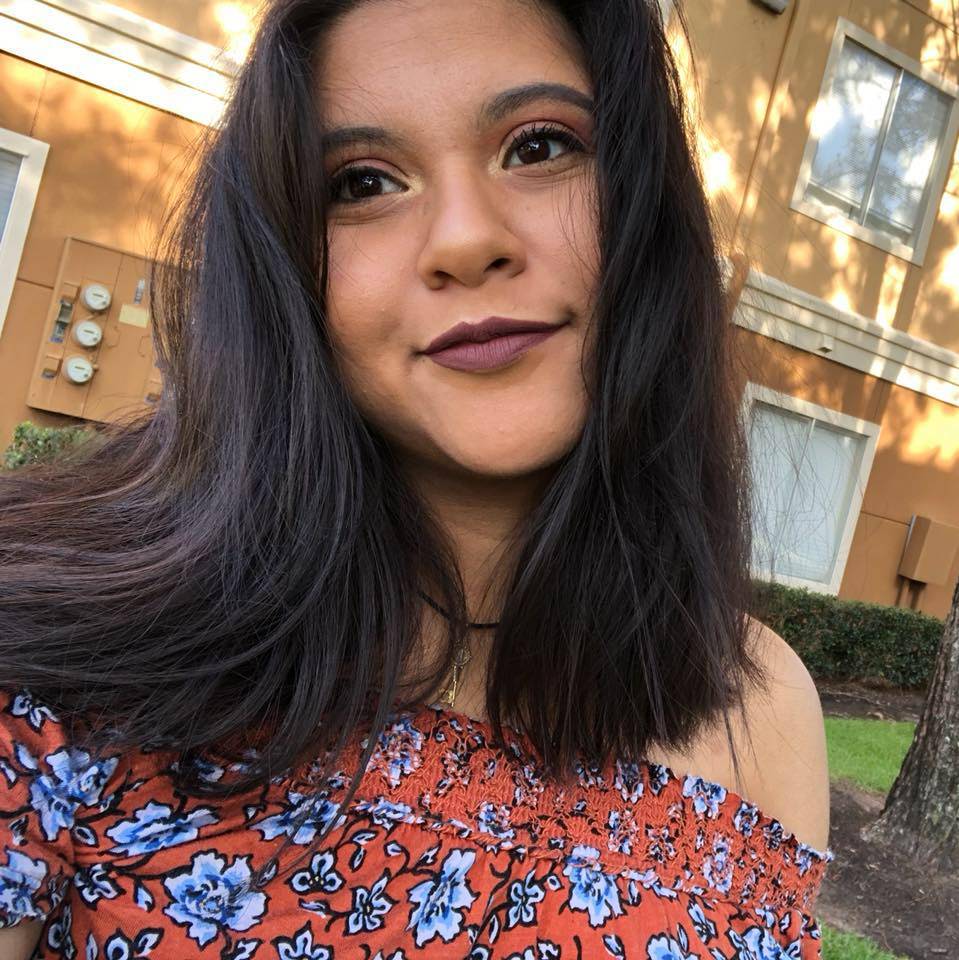 Written By:
Michelle, Social Media Assistant
"We Stan."
Published On:
October 30, 2020