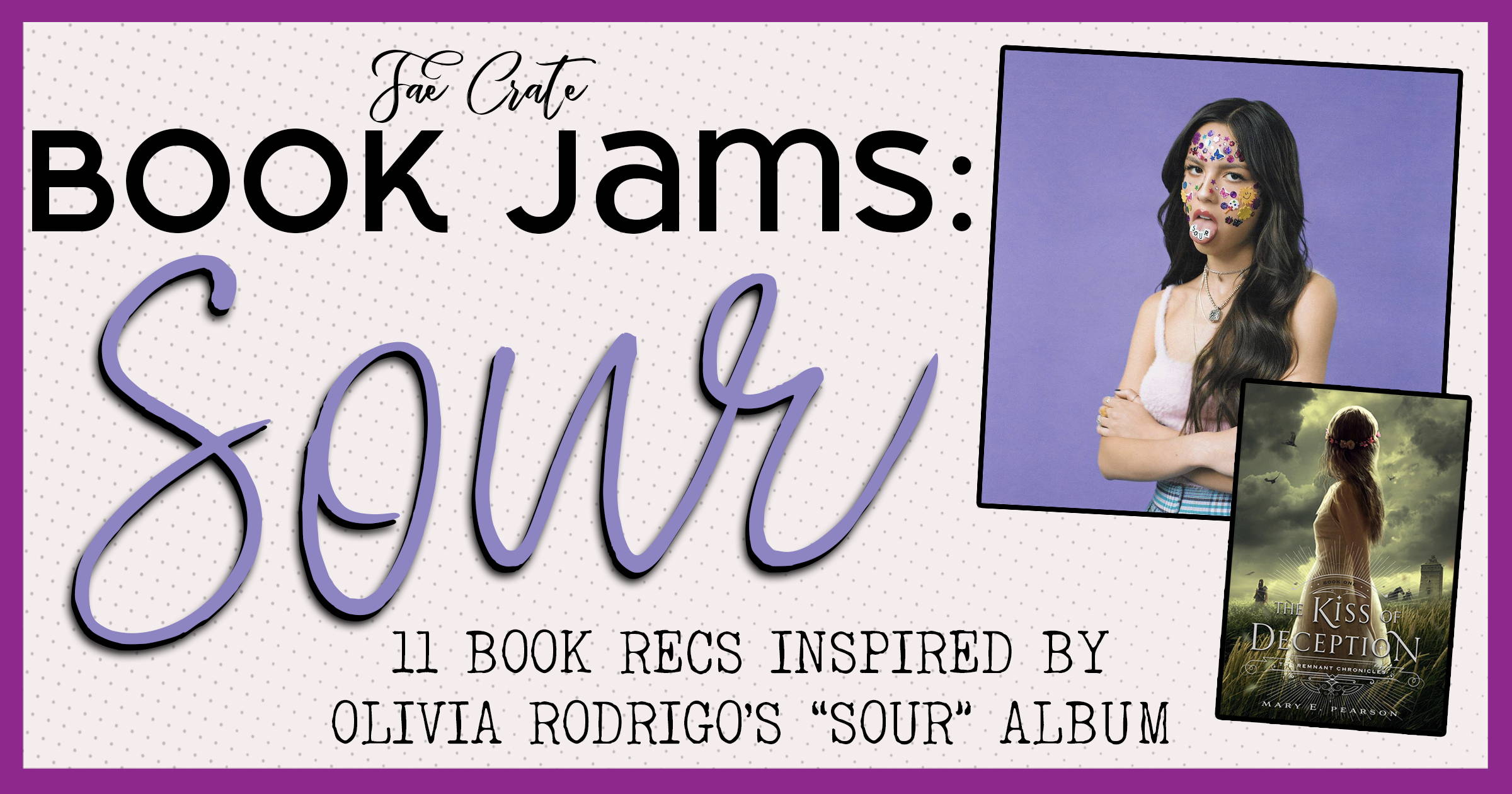 Feeling a bit "Sour" lately? I'm right there with you! Here are a few suggestions for when you are ready to stop screaming the album at the top of your lungs and get reading.
All I did was try my best
This the kinda thanks I get?
For the millions who log in every day, Warcross isn't just a game—it's a way of life. The obsession started ten years ago and its fan base now spans the globe, some eager to escape from reality and others hoping to make a profit. Struggling to make ends meet, teenage hacker Emika Chen works as a bounty hunter, tracking down players who bet on the game illegally. But the bounty hunting world is a competitive one, and survival has not been easy. Needing to make some quick cash, Emika takes a risk and hacks into the opening game of the international Warcross Championships—only to accidentally glitch herself into the action and become an overnight sensation.
Convinced she's going to be arrested, Emika is shocked when instead she gets a call from the game's creator, the elusive young billionaire Hideo Tanaka, with an irresistible offer. He needs a spy on the inside of this year's tournament in order to uncover a security problem . . . and he wants Emika for the job. With no time to lose, Emika's whisked off to Tokyo and thrust into a world of fame and fortune that she's only dreamed of. But soon her investigation uncovers a sinister plot, with major consequences for the entire Warcross empire.
Guess you didn't cheat, but you're still, you're still a traitor
Yeah, you're still a traitor
Red Queen by Victoria Aveyard
This is a world divided by blood—red or silver. The Reds are commoners, ruled by a Silver elite in possession of god-like superpowers. And to Mare Barrow, a seventeen-year-old Red girl from the poverty-stricken Stilts, it seems like nothing will ever change. That is until she finds herself working in the Silver Palace.
Here, surrounded by the people she hates the most, Mare discovers that, despite her red blood, she possesses a deadly power of her own. One that threatens to destroy the balance of power. Fearful of Mare's potential, the Silvers hide her in plain view, declaring her a long-lost Silver princess, now engaged to a Silver prince. Despite knowing that one misstep would mean her death, Mare works silently to help the Red Guard, a militant resistance group, and bring down the Silver regime. But this is a world of betrayal and lies, and Mare has entered a dangerous dance—Reds against Silvers, prince against prince, and Mare against her own heart.
And I know we weren't perfect
But I've never felt this way for no one
City of Brass by S.A. Chakraborty
Nahri has never believed in magic. Certainly, she has power; on the streets of 18th century Cairo, she's a con woman of unsurpassed talent. But she knows better than anyone that the trade she uses to get by—palm readings, zars, healings—are all tricks, sleights of hand, learned skills; a means to the delightful end of swindling Ottoman nobles.
But when Nahri accidentally summons an equally sly, darkly mysterious djinn warrior to her side during one of her cons, she's forced to accept that the magical world she thought only existed in childhood stories is real. For the warrior tells her a new tale: across hot, windswept sands teeming with creatures of fire, and rivers where the mythical marid sleep; past ruins of once-magnificent human metropolises, and mountains where the circling hawks are not what they seem, lies Daevabad, the legendary city of brass, a city to which Nahri is irrevocably bound.
In that city, behind gilded brass walls laced with enchantments, behind the six gates of the six djinn tribes, old resentments are simmering. And when Nahri decides to enter this world, she learns that true power is fierce and brutal. That magic cannot shield her from the dangerous web of court politics. That even the cleverest of schemes can have deadly consequences.
After all, there is a reason they say be careful what you wish for...
1 Step Forward, 3 Steps Back
Do you love me, want me, hate me?
Boy, I don't understand
These Violent Delights by Chloe Gong
The year is 1926, and Shanghai hums to the tune of debauchery.
A blood feud between two gangs runs the streets red, leaving the city helpless in the grip of chaos. At the heart of it all is eighteen-year-old Juliette Cai, a former flapper who has returned to assume her role as the proud heir of the Scarlet Gang—a network of criminals far above the law. Their only rivals in power are the White Flowers, who have fought the Scarlets for generations. And behind every move is their heir, Roma Montagov, Juliette's first love…and first betrayal.
But when gangsters on both sides show signs of instability culminating in clawing their own throats out, the people start to whisper. Of a contagion, a madness. Of a monster in the shadows. As the deaths stack up, Juliette and Roma must set their guns—and grudges—aside and work together, for if they can't stop this mayhem, then there will be no city left for either to rule.
Although I had never seen him before, I recognized him immediately. I'd have known his voice anywhere. This was the guy I'd seen on my last journey back in time.
Or more precisely, the one who'd kissed my doppelganger while I was hiding behind the curtain in disbelief.
Sixteen-year-old Gwen lives with her extended - and rather eccentric - family in an exclusive London neighborhood. In spite of her ancestors' peculiar history, she's had a relatively normal life so far. The time-traveling gene that runs like a secret thread through the female half of the family is supposed to have skipped over Gwen, so she hasn't been introduced to "the mysteries," and can spend her time hanging out with her best friend, Lesley. It comes as an unwelcome surprise when she starts taking sudden, uncontrolled leaps into the past.
She's totally unprepared for time travel, not to mention all that comes with it: fancy clothes, archaic manners, a mysterious secret society, and Gideon, her time-traveling counterpart. He's obnoxious, a know-it-all, and possibly the best-looking guy she's seen in any century...
Chain of Gold by Cassandra Clare
Chain of Gold, a Shadowhunters novel, is the first novel in a brand-new trilogy where evil hides in plain sight and love cuts deeper than any blade.
Cordelia Carstairs is a Shadowhunter, a warrior trained since childhood to battle demons. When her father is accused of a terrible crime, she and her brother travel to London in hopes of preventing the family's ruin. Cordelia's mother wants to marry her off, but Cordelia is determined to be a hero rather than a bride. Soon Cordelia encounters childhood friends James and Lucie Herondale and is drawn into their world of glittering ballrooms, secret assignations, and supernatural salons, where vampires and warlocks mingle with mermaids and magicians. All the while, she must hide her secret love for James, who is sworn to marry someone else.
But Cordelia's new life is blown apart when a shocking series of demon attacks devastate London. These monsters are nothing like those Shadowhunters have fought before—these demons walk in daylight, strike down the unwary with incurable poison, and seem impossible to kill. London is immediately quarantined. Trapped in the city, Cordelia and her friends discover that their own connection to a dark legacy has gifted them with incredible powers—and forced a brutal choice that will reveal the true cruel price of being a hero.
I'd say you broke my heart
But you broke much more than that
Raybearer by Jordan Ifueko
Nothing is more important than loyalty. But what if you've sworn to protect the one you were born to destroy?
Tarisai has always longed for the warmth of a family. She was raised in isolation by a mysterious, often absent mother known only as The Lady. The Lady sends her to the capital of the global empire of Aritsar to compete with other children to be chosen as one of the Crown Prince's Council of 11. If she's picked, she'll be joined with the other Council members through the Ray, a bond deeper than blood. That closeness is irresistible to Tarisai, who has always wanted to belong somewhere. But The Lady has other ideas, including a magical wish that Tarisai is compelled to obey: Kill the Crown Prince once she gains his trust. Tarisai won't stand by and become someone's pawn—but is she strong enough to choose a different path for herself?
But she's so sweet, she's so pretty
Does she mean you forgot about me?
The Darkest Minds by Alexandra Bracken
When Ruby woke up on her tenth birthday, something about her had changed. Something alarming enough to make her parents lock her in the garage and call the police. Something that gets her sent to Thurmond, a brutal government "rehabilitation camp." She might have survived the mysterious disease that's killed most of America's children, but she and the others have emerged with something far worse: frightening abilities they cannot control.
Now sixteen, Ruby is one of the dangerous ones.
When the truth comes out, Ruby barely escapes Thurmond with her life. Now she's on the run, desperate to find the one safe haven left for kids like her—East River. She joins a group of kids who escaped their own camp. Liam, their brave leader, is falling hard for Ruby. But no matter how much she aches for him, Ruby can't risk getting close. Not after what happened to her parents.
When they arrive at East River, nothing is as it seems, least of all its mysterious leader. But there are other forces at work, people who will stop at nothing to use Ruby in their fight against the government. Ruby will be faced with a terrible choice, one that may mean giving up her only chance at a life worth living.
I'm losin' it, all I get's jealousy, jealousy
The Kiss of Deception by Mary E. Pearson
In a society steeped in tradition, Princess Lia's life follows a preordained course. As First Daughter, she is expected to have the revered gift of sight—but she doesn't—and she knows her parents are perpetrating a sham when they arrange her marriage to secure an alliance with a neighboring kingdom—to a prince she has never met.
On the morning of her wedding, Lia flees to a distant village. She settles into a new life, hopeful when two mysterious and handsome strangers arrive—and unaware that one is the jilted prince and the other an assassin sent to kill her. Deception abounds, and Lia finds herself on the brink of unlocking perilous secrets—even as she finds herself falling in love.
The things you did
Well, I hope I was your favorite crime
Gilded Wolves by Roshani Chokshi
It's 1889. The city is on the cusp of industry and power, and the Exposition Universelle has breathed new life into the streets and dredged up ancient secrets. Here, no one keeps tabs on dark truths better than treasure-hunter and wealthy hotelier Séverin Montagnet-Alarie. When the elite, ever-powerful Order of Babel coerces him to help them on a mission, Séverin is offered a treasure that he never imagined: his true inheritance.
To hunt down the ancient artifact the Order seeks, Séverin calls upon a band of unlikely experts: An engineer with a debt to pay. A historian banished from his home. A dancer with a sinister past. And a brother in arms if not blood.
Together, they will join Séverin as he explores the dark, glittering heart of Paris. What they find might change the course of history--but only if they can stay alive.
Well, I hope you know how proud I am you were created
With the courage to unlearn all of their hatred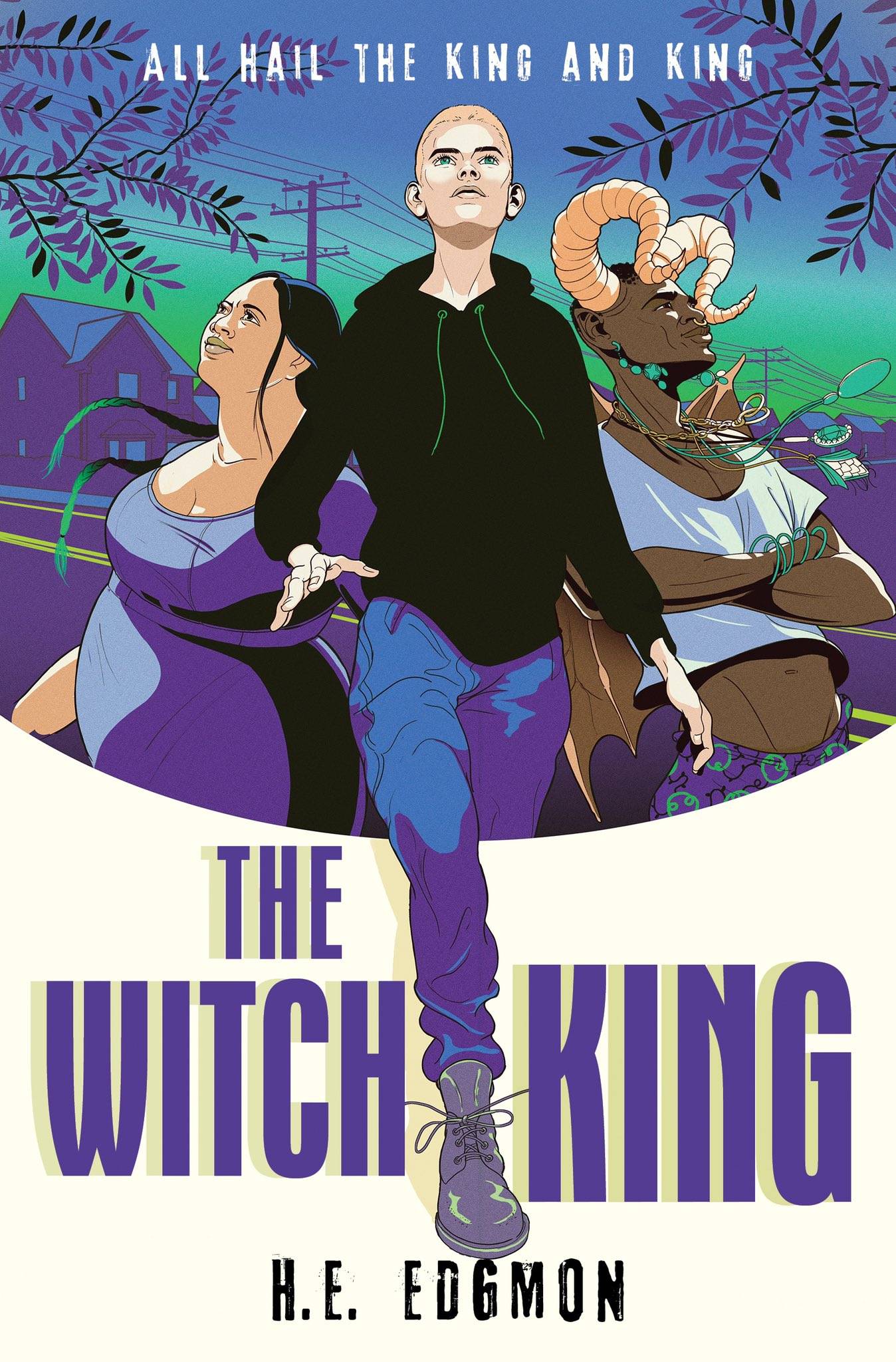 The Witch King by H.E. Edgmon
To save a fae kingdom, a trans witch must face his traumatic past and the royal fiancé he left behind. This debut YA fantasy will leave you spellbound.
Wyatt would give anything to forget where he came from—but a kingdom demands its king.
In Asalin, fae rule and witches like Wyatt Croft…don't. Wyatt's betrothal to his best friend, fae prince Emyr North, was supposed to change that. But when Wyatt lost control of his magic one devastating night, he fled to the human world.
Now a coldly distant Emyr has hunted him down. Despite transgender Wyatt's newfound identity and troubling past, Emyr has no intention of dissolving their engagement. In fact, he claims they must marry now or risk losing the throne. Jaded, Wyatt strikes a deal with the enemy, hoping to escape Asalin forever. But as he gets to know Emyr, Wyatt realizes the boy he once loved may still exist. And as the witches face worsening conditions, he must decide once and for all what's more important—his people or his freedom.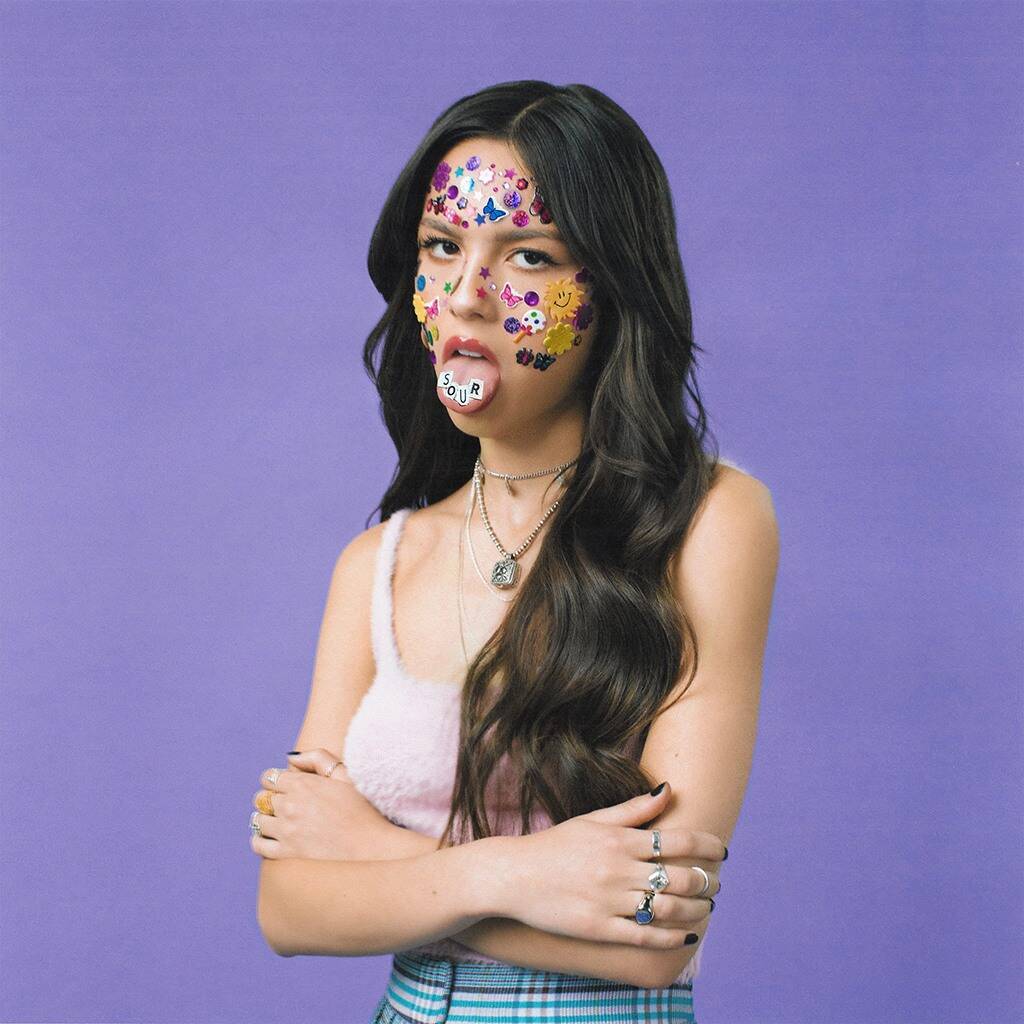 1. "Brutal"
2. "Traitor"
3. "Drivers License"
4. "1 Step Forward, 3 Steps Back"
5. "Deja Vu"
6. "Good 4 U"
7. "Enough for You"
8. "Happier"
9. "Jealousy, Jealousy"
10. "Favorite Crime"
11. "Hope Ur Ok"


Do you have an album you just can't get out of head? Let us know! We'd love to recommend books for it!
Thanks for hanging out with us!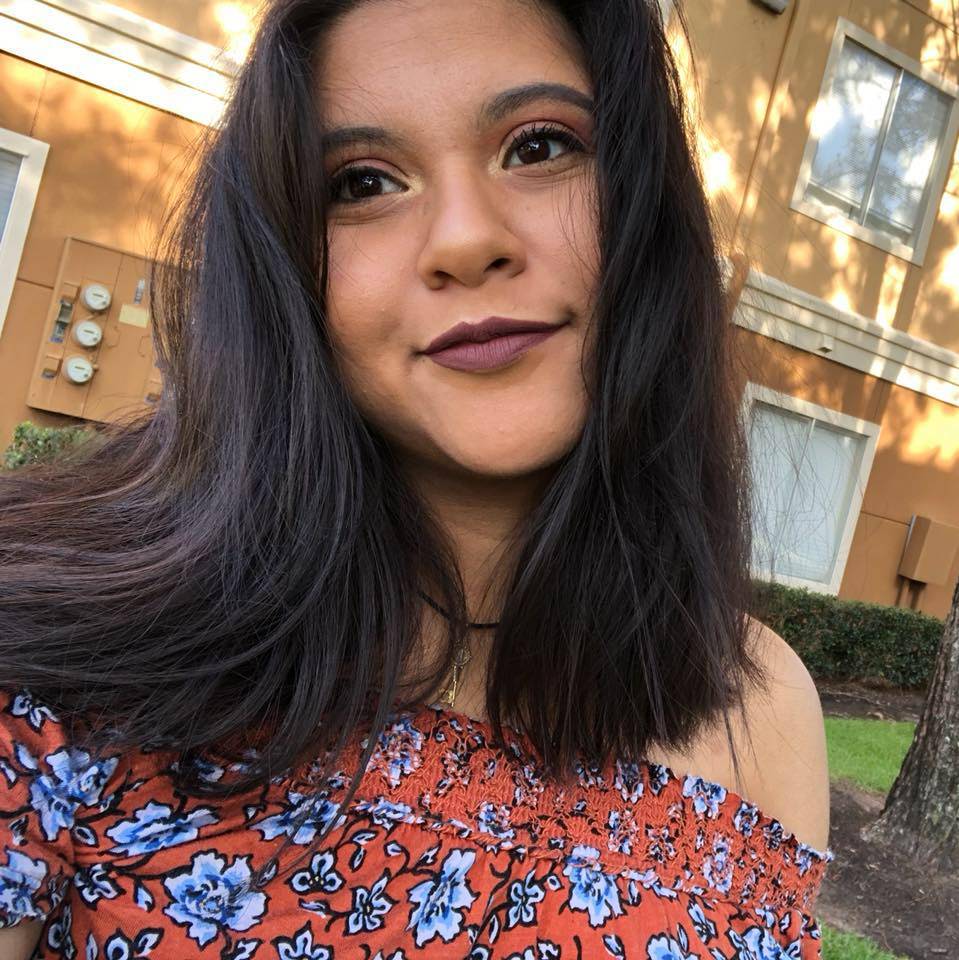 Written By:
Michelle, Social Media Assistant
"We Stan."
Published On:
June 1, 2021