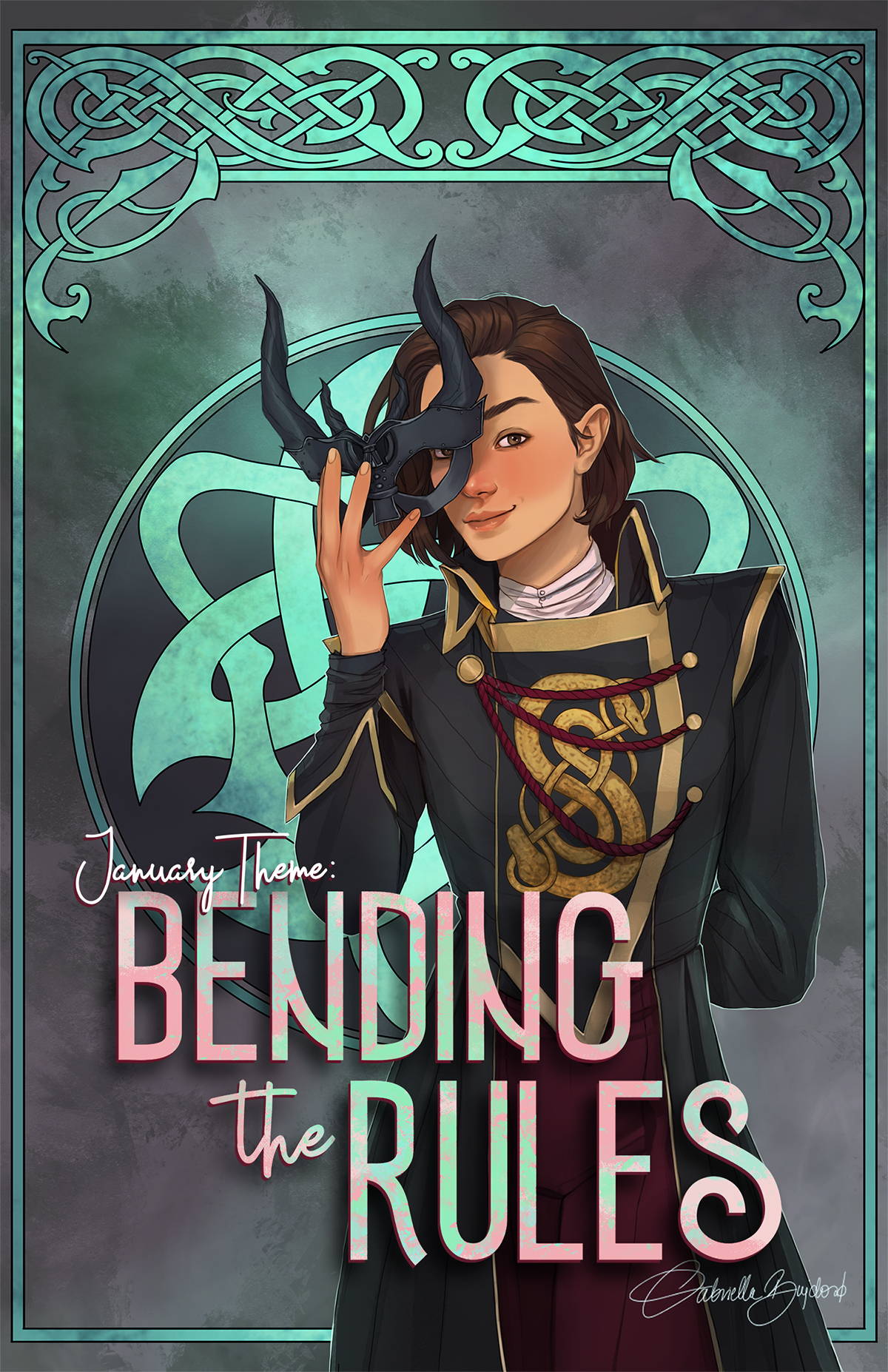 January Theme:
Bending the Rules

"She bent most rules.
She broke the rest."
Fae peeps! 2021 is just around the corner and we are SO excited for everything we have in store for you! First up are our theme art announcements. This year we did Year of Olympus where we had our favorite characters represent Greek Gods. This year we will be doing the same thing but with our favorite Norse Gods starting with....*dramatic drum roll*
LOKI!! Loki is one of our favorite Norse Gods- The Great Trickster God known for his schemes and deceptions. With that description, who better to portray Loki than Lila Bard from the Shades of Magic series? (Beautiful artwork by @gabriella.bujdoso) This month's theme is "Bending the Rules" for all of our characters that will find the loopholes and make things happen even if their friends would NOT
approve of their methods. Some fandoms included are Spellhacker, Shatter Me, Gideon the Ninth and items that are generally bookish for all!
Our featured book this month is a FAE CRATE EXCLUSIVE! This stunning book will have a custom emboss designed by @noverantale, stamped edges, a signed bookplate and inside dust jacket artwork by the amazing @gabriella.bujdoso (hint hint the artwork is very steamy sweats). This book was written by a much loved author and follows a commander, a soldier and a rebel all with their own goals and willing to do what has to be done to achieve them. This book is set in an Ancient Rome inspired-world from an ongoing series of the author's and can be read without reading the other books in this world. If you have read those books already, you are in for an EXTRA treat. This book will only be made in hardback through Fae Crate as well!
The January Crates will be shipping out the week of January 20th.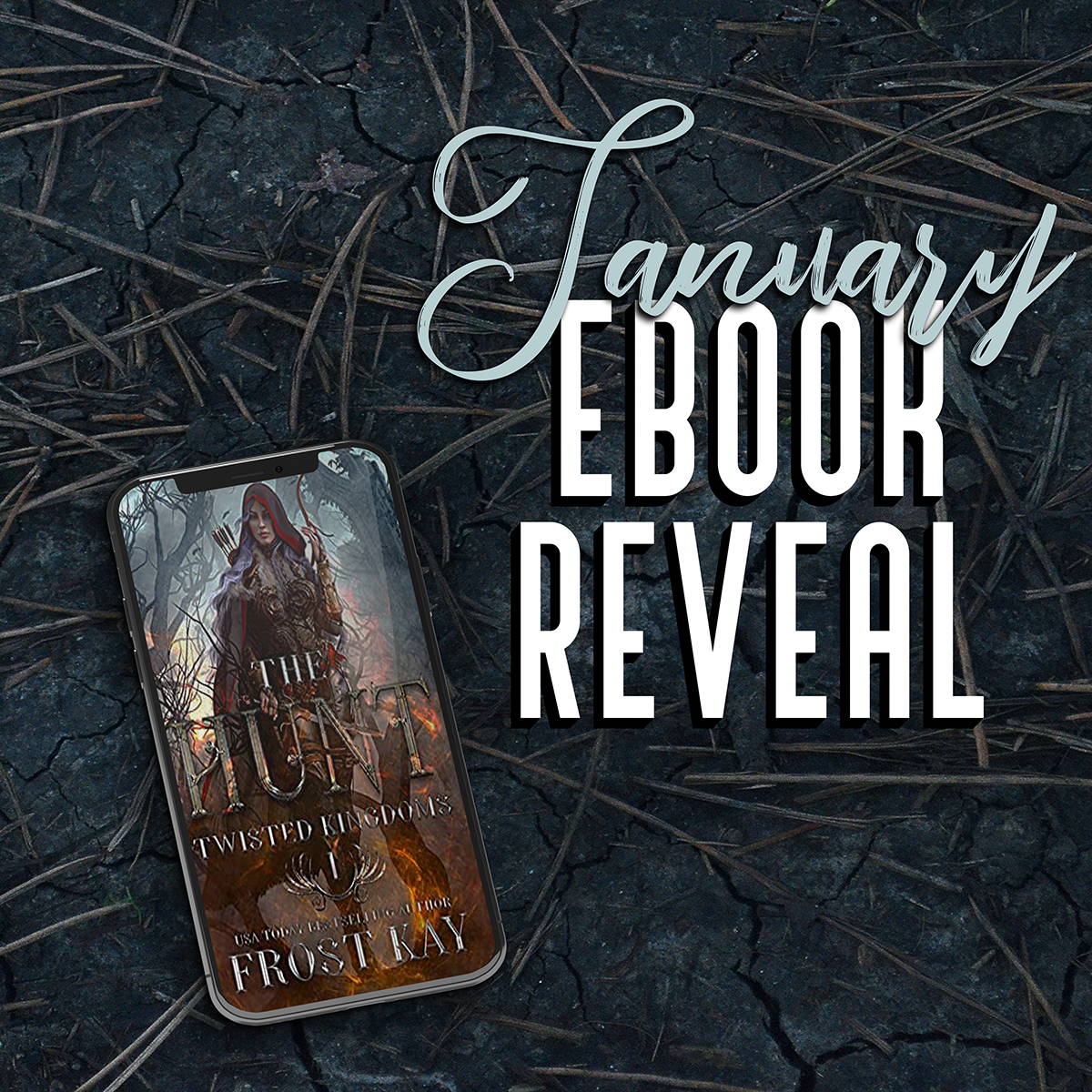 We are to happy to be including The Hunt by the amazing @frost.kay.author and cannot wait to share it with you all!!
Can you tell we use our Polaroids to live our fangirl dreams? Because tell me THIS DIDN'T HAPPEN at one point in Sector 45 😂 Kenji and Warner are our favorites and their friendship is iconic. Friends let other friends cut each other's hair am I right?
This Polaroid was illustrated by @thereinalulu and it will be included in the January "Bending the Rules" boxes! Inspired by Kenji and Warner from the Shatter Me series by Tahereh Mafi.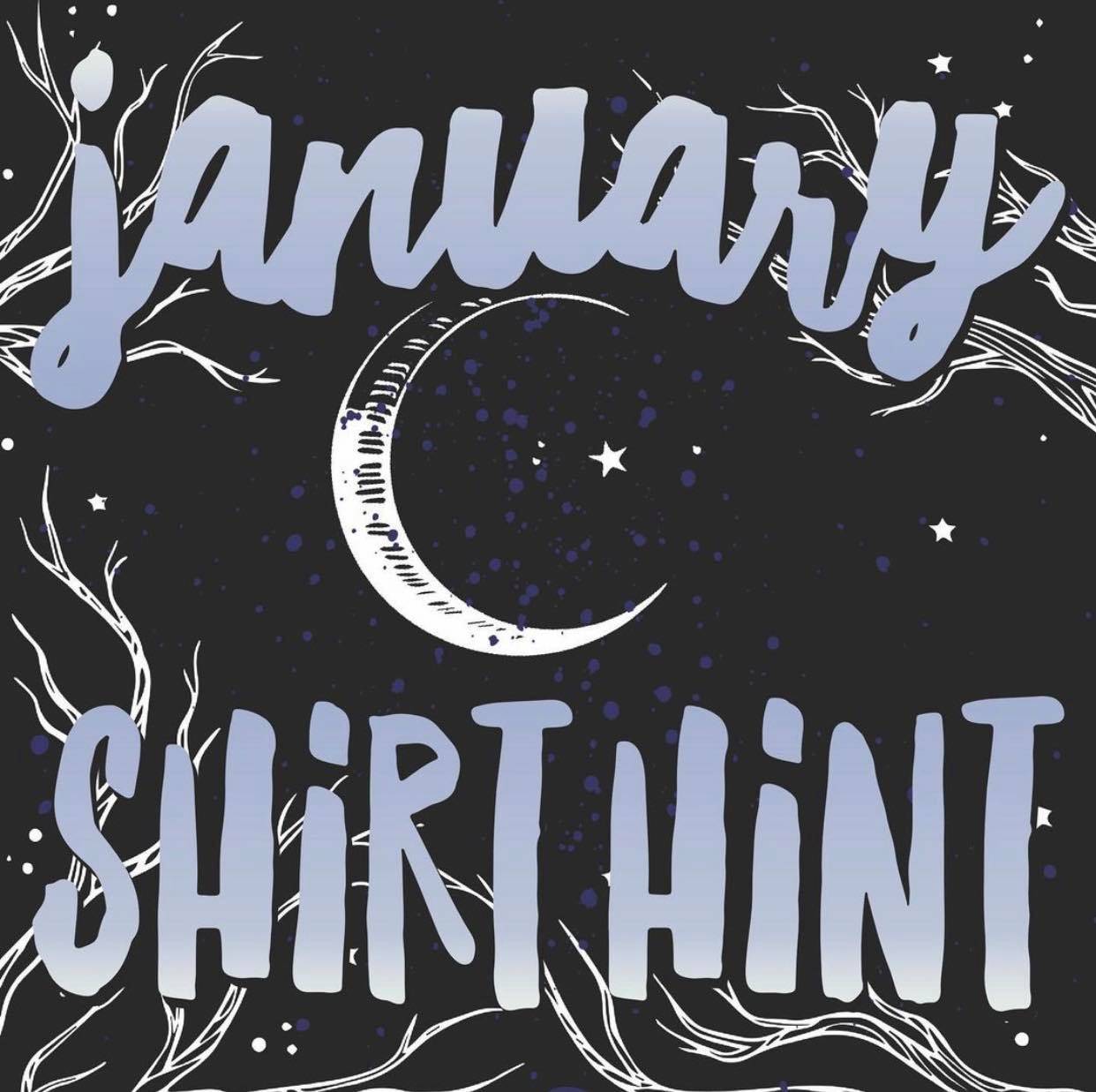 Our shirts this month are themed after a book from one of our FAVORITE authors!
Some hints:
🔮We included this book in our first ever box!
💫Three sisters
🔮 Lots of magic ✨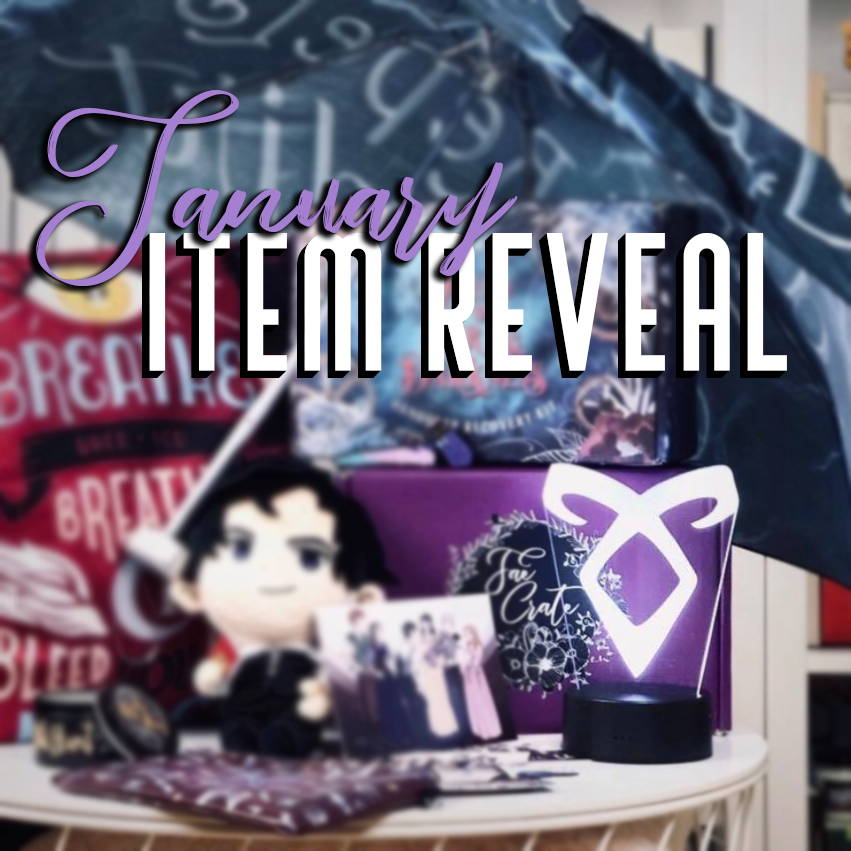 Every January Crate is going to have a custom LED Lamp included 😱😱. It is themed after a fandom we absolutely LOVE (the lamp photographed is NOT the one being included!) BUT the design is done so that any reader can love their lamp whether they've read the books or not! And it is STUNNING.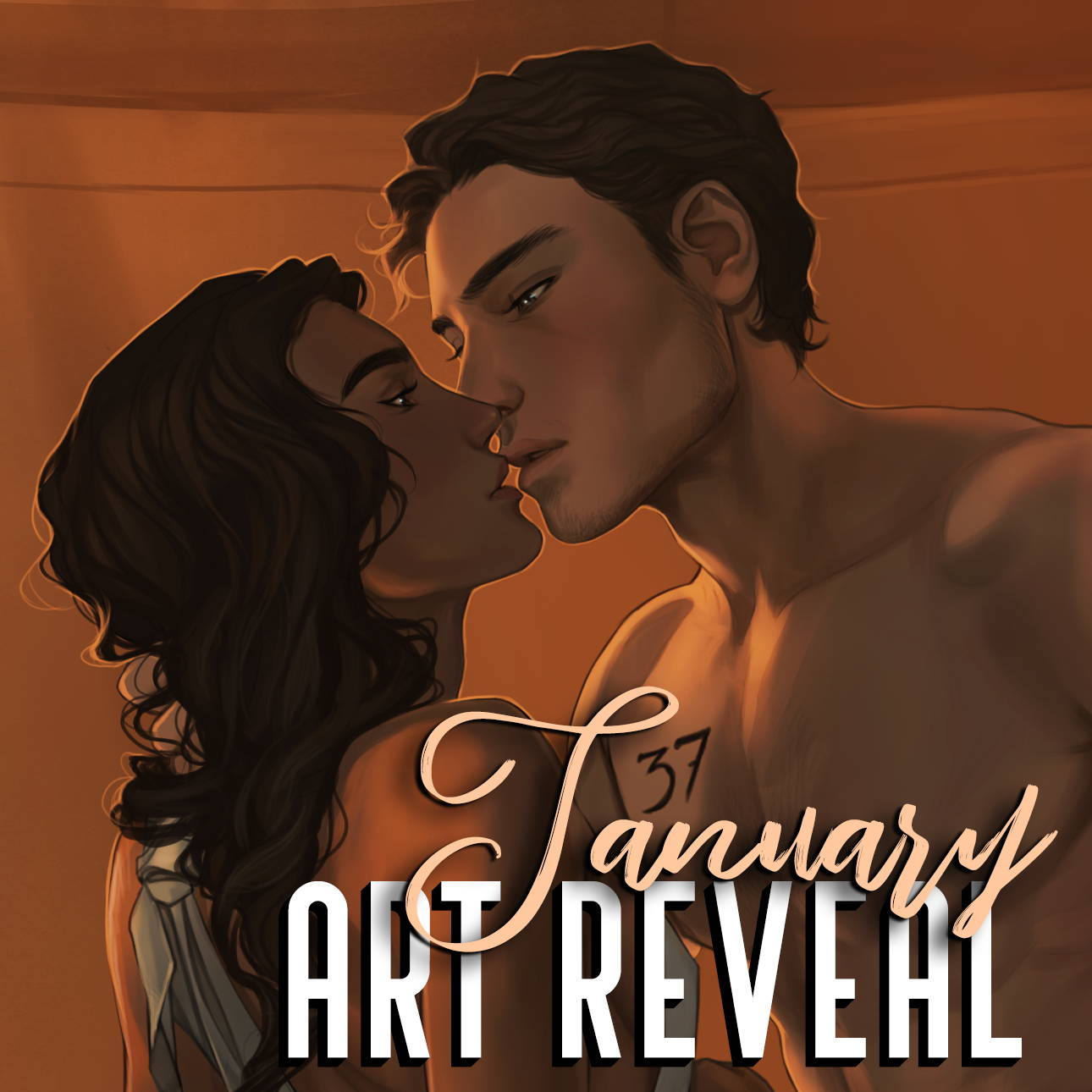 Our book inclusion for January has an exclusive piece done by the amazing @gabriella.bujdoso on the inside of the dust jacket and it is SPICY. Here is a very tiny piece to tease you all of how stunning it is 👀👀. We don't know who to stare at the longest! @danielleljensen truly treated us in this book and we can't wait to get these Fae Crate Exclusives out into the world. All books have an emboss done by @noverantale , dust jacket artwork by Gabi, stamped edges and a signed bookplate from the author.