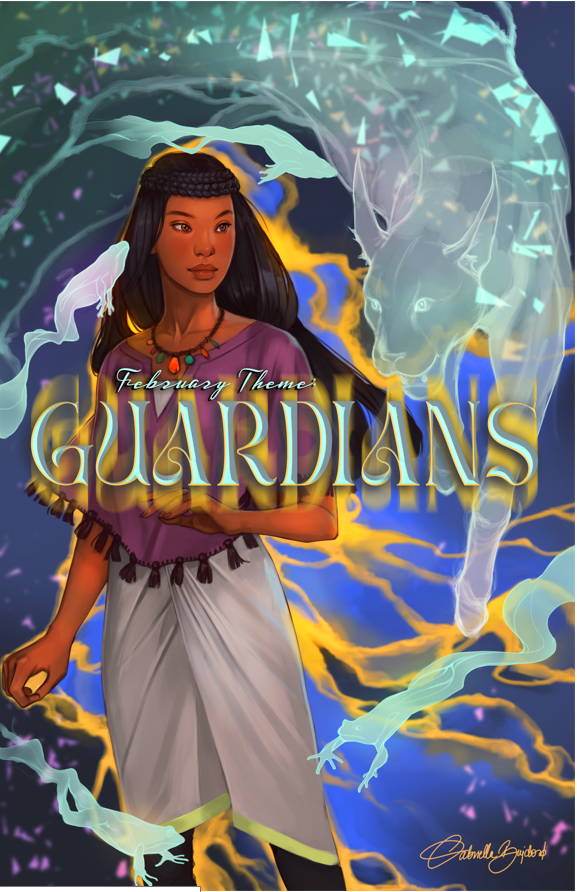 February Theme: Guardians

We hope you are all wrapping up your 2021 year wonderfully, and to add to it, it is time for our February 2022 Theme Announcement! We are so thrilled to announce that our theme for this month is "Guardians"! These crates are built around fandoms that have some of our favorite protectors and characters always there to give guidance.
Our inclusion will be a FAE CRATE EXCLUSIVE with an exclusive cover (IT IS STUNNING), signed bookplate and letter from the author! The book is a gorgeous YA Fantasy inspired by ancient Mesoamerica that introduces us to a lineage of seers defiantly resisting the shifting patriarchal state that would see them destroyed. This magical book features Seers (the rare gift of Dreaming truth), magical worlds, a fight against the patriarchy, and a plot twist that will leave you speechless.
Some fandoms featured within these crates are The Raven Cycle, Serpent & Dove, Wings of Ebony, The Wheel of Time and MORE! We also are including more than one general bookish item so these kits will have something for everyone!
These will go on sale January 1st at 9am EST. Keep in mind that being an active subscriber gives you perks of Early Access to Special Editions (The Maiden Ship editions go on sale in January) and this will also give you early access to our next Past Items Sale!
Artwork by the amazing @gabriella.bujdoso of our lead character from our February featured book (will be announced Jan. 1st please NO SPOILERS in comments). Be sure to join her Patreon for sneaks on monthly artworks before they are revealed by us!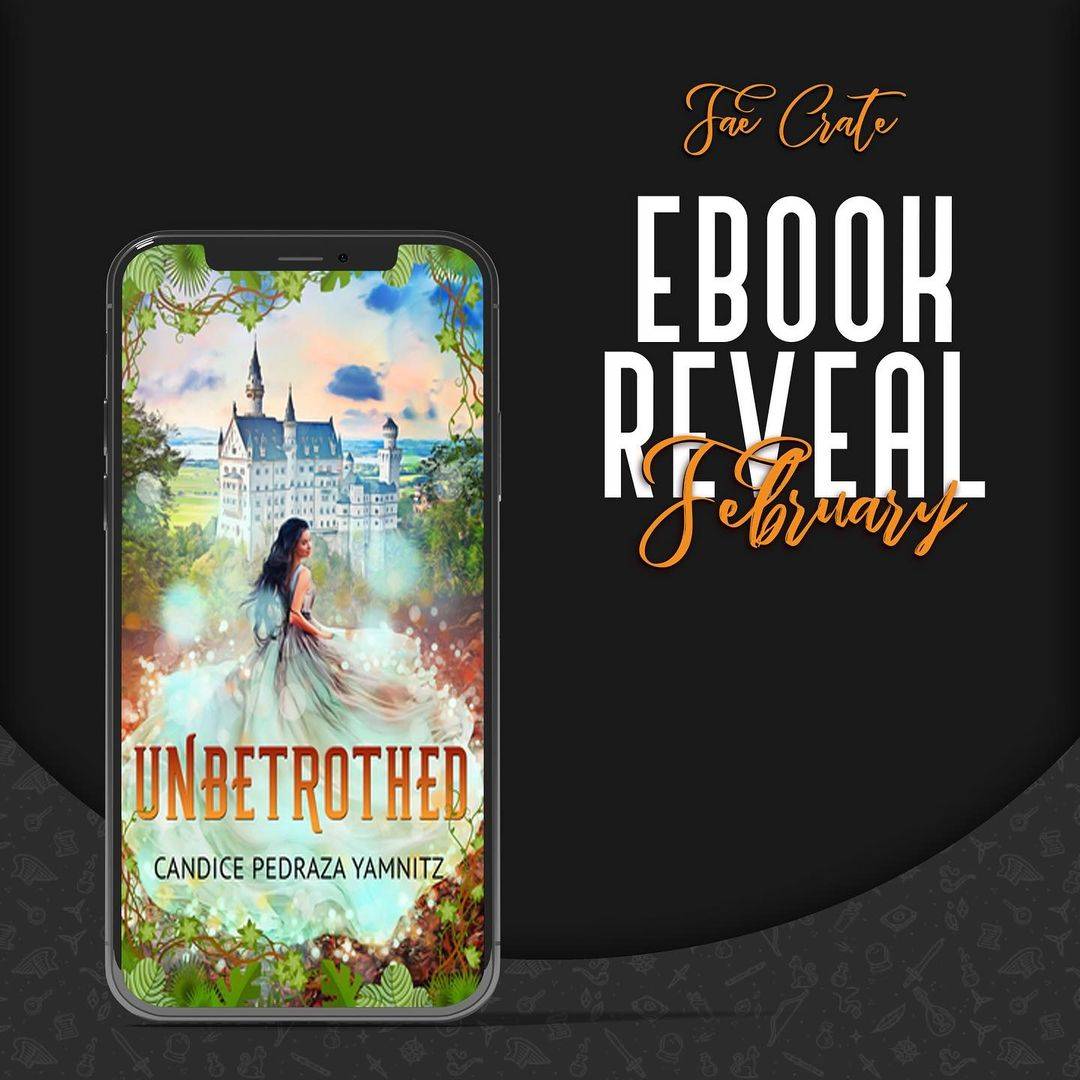 Time to reveal our February ebook pick! We so happy to finally reveal that we are including UNBETROTHED by @candiceyamnitz, which will be released in February!✨
You'll love this if you're into:
🔮 Deadly oaths and magic
⭐️ Epic quests and swoony love interests
✨The Selection and Encanto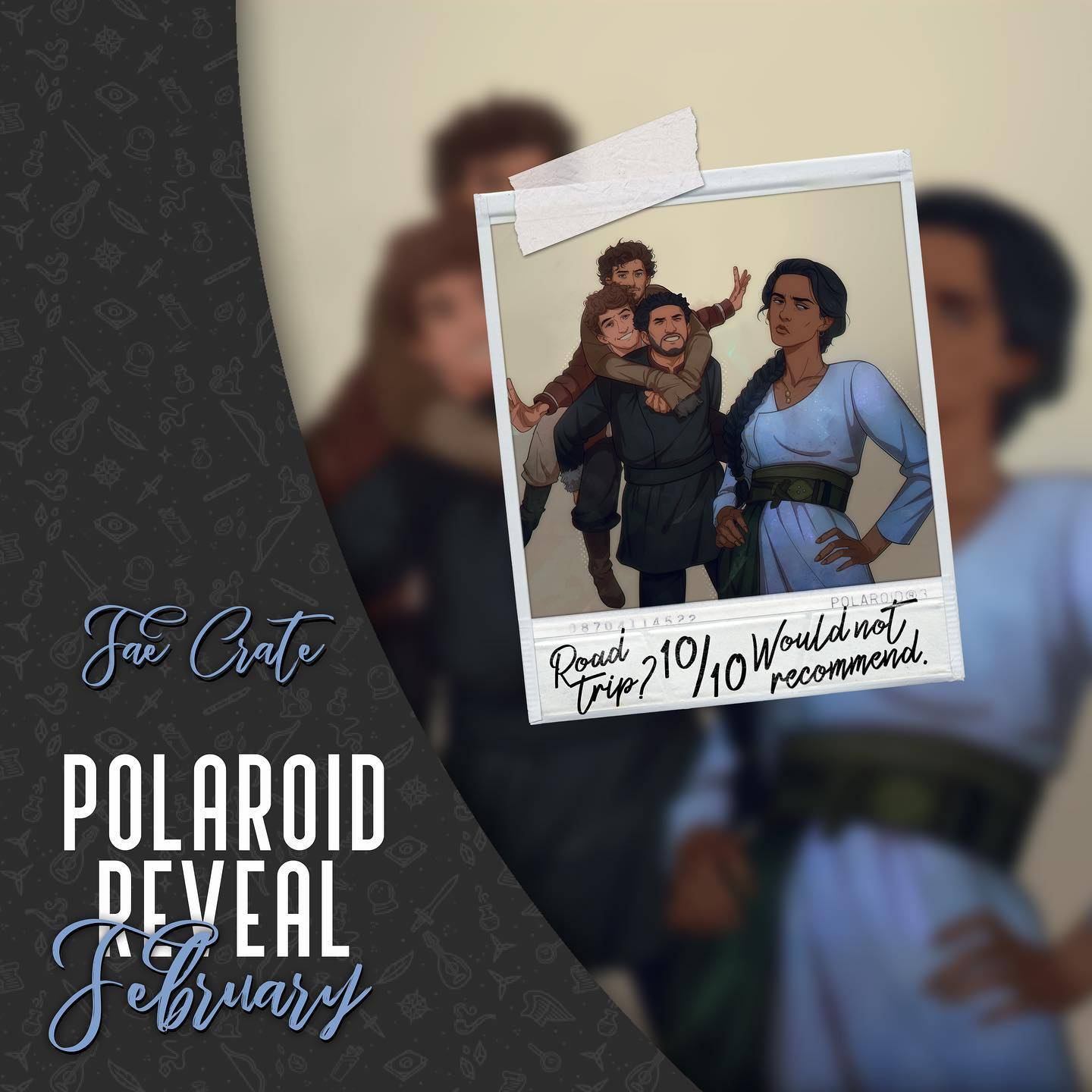 Grab your stuff because today, we're going on a roadtrip with Egwene and the gang! We're so excited to share that THE WHEEL OF TIME is the fandom for our January Polaroid and it was illustrated by @elionhardt! We fell in love with this hilarious polaroid and we can't wait for you to add them to your collection!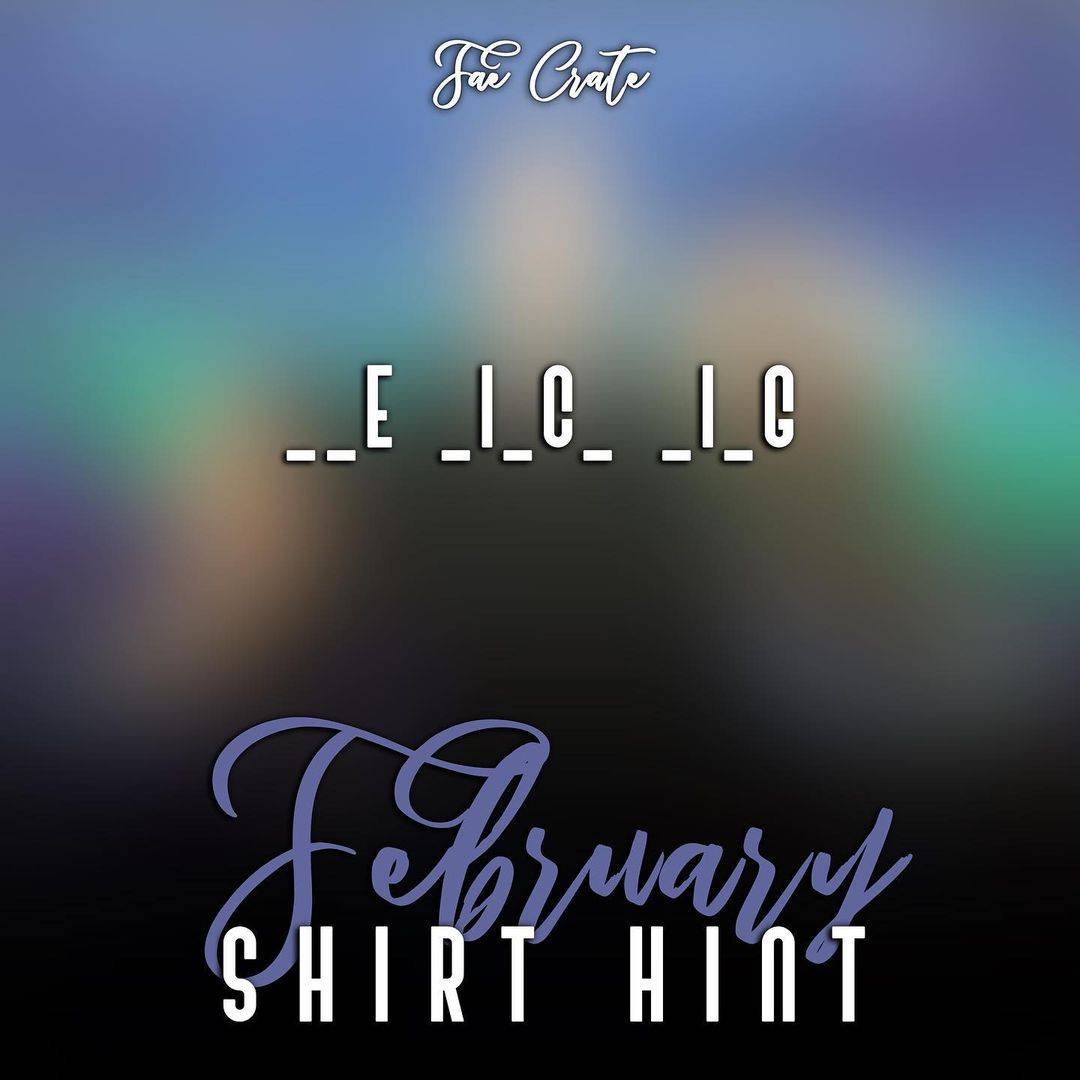 February crates will be on sale tomorrow, so it's time to reveal our upcoming shirt theme! This book left us spellbound and we can't wait for its sequel that's going to be released next year! Can you guess the fandom by adding the missing letters? Here are some clues:
🔮 A Trans Witch who needs to save a fae kingdom
❤️‍🔥 Slow burn romance
✨ Romantic Found Family Plot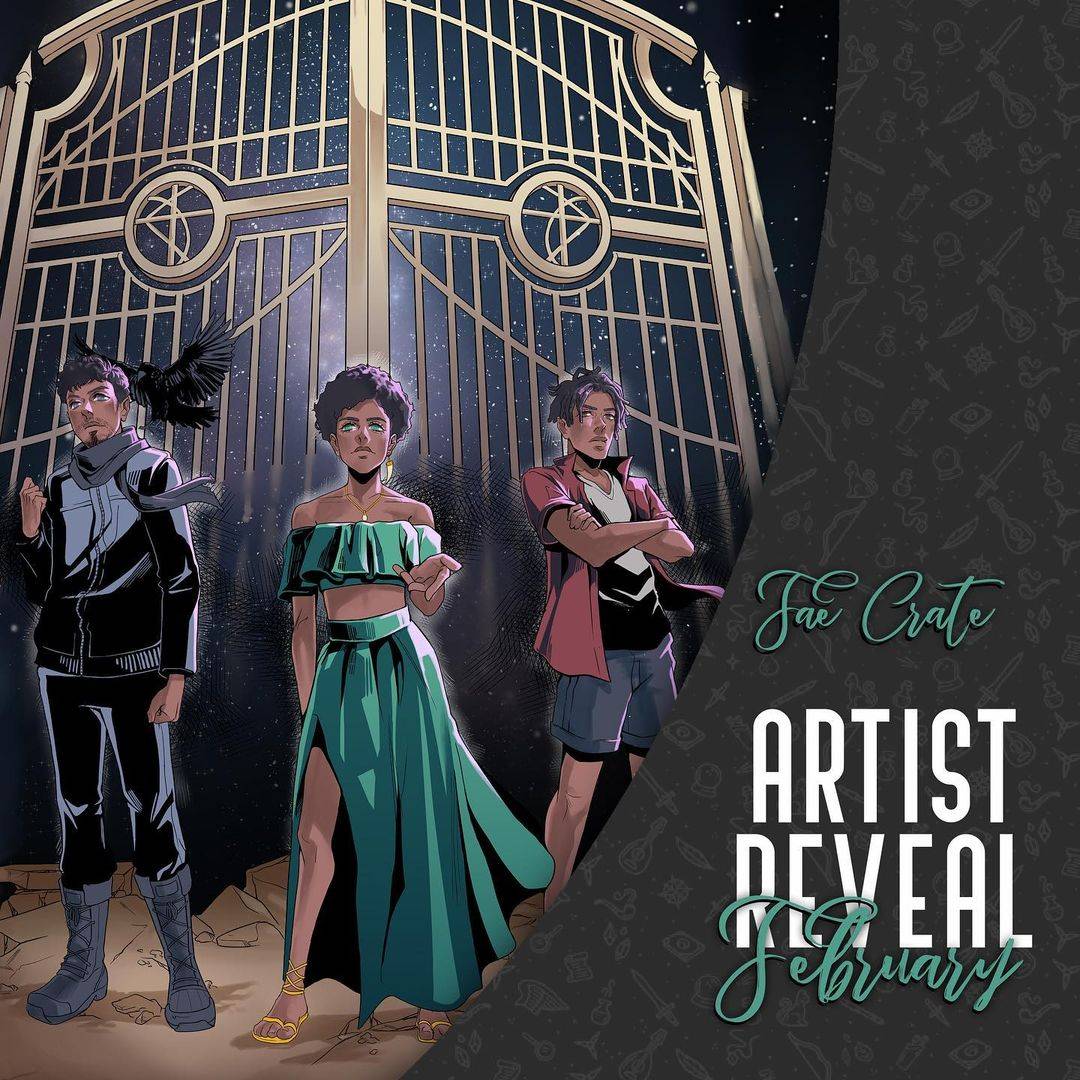 We're so excited to announce that we will be including a piece by @darrylpyon in our February "Guardians" Crate! You might remember him as the artist of our exclusive dust jacket for Dream Country in our April 2021 crate, and we really can't wait for you to lay your eyes upon his new masterpiece! 💖 (Artwork in graphic from artwork he did for our exclusive editions of Dream Country)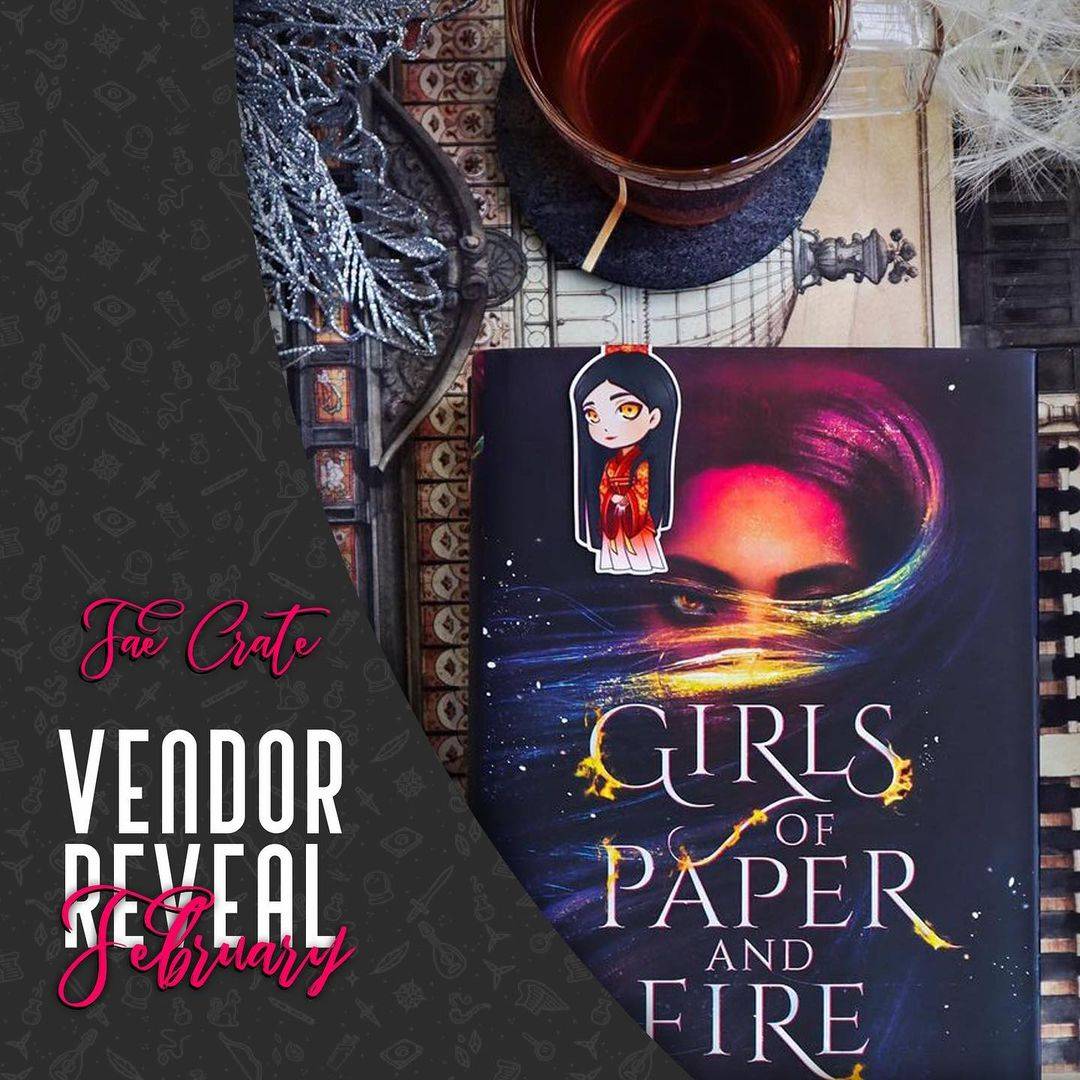 We're very excited to let you know that we will be including an item from a well-loved fandom in the book community 👀 in our February "Guardians" Crates and we're doing it with @idlestuff! It's one of the cutest things ever and we can't wait to share it with you! (Artwork and fandom in graphic is not artwork and fandom included).