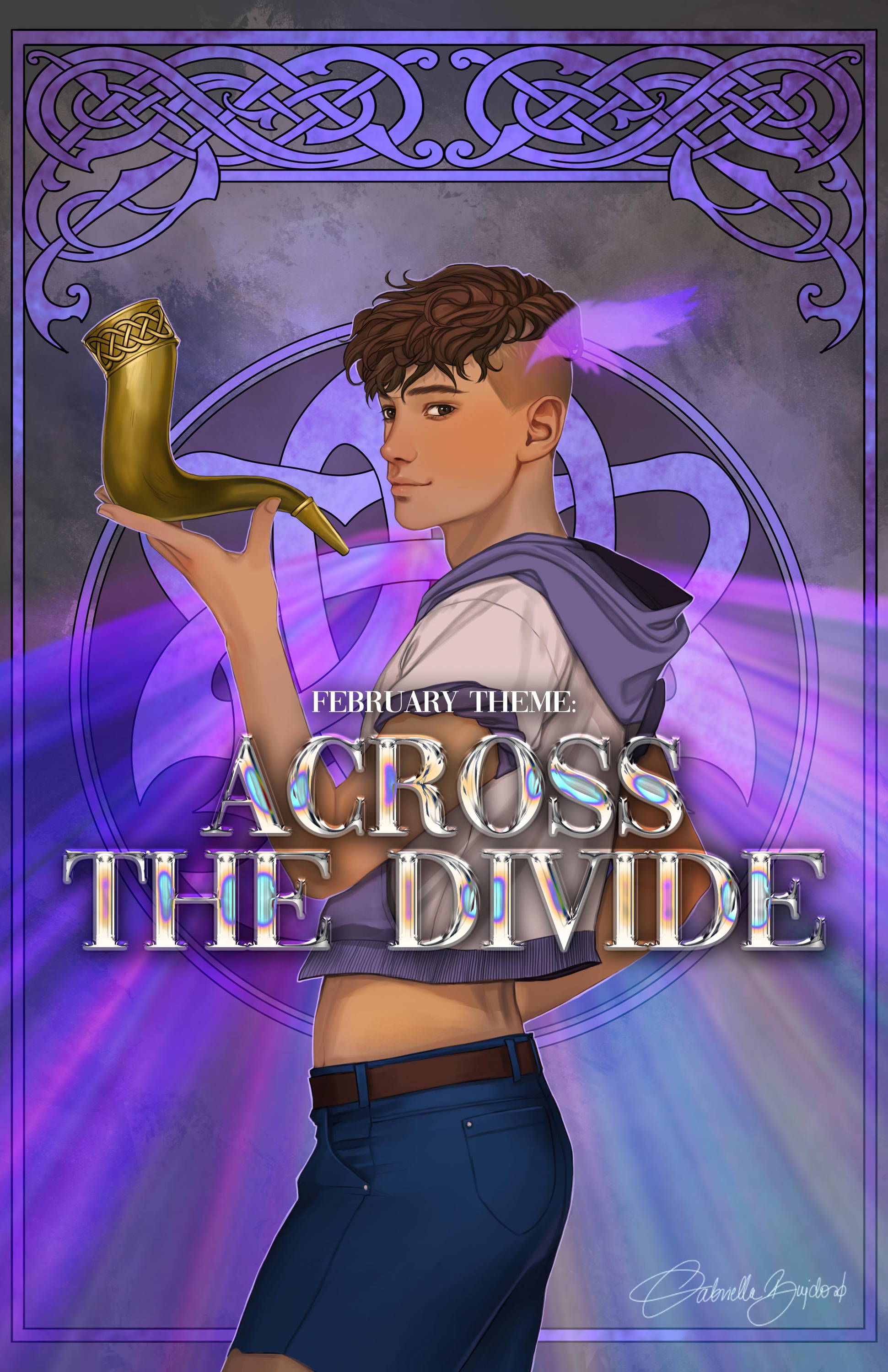 February Theme:
Across the Divide

Pack your bags Fae people,
for we are going Across the Divide
for February crates.
These crates are dedicated to the books that cross boundaries, time and space. The books that cross worlds and dimensions in beautiful and unique ways. And to help us cross these worlds, we will have the help of the Norse God Heimdall. Heimdall guards the rainbow bridge called the Bifrost that leads into Asgard itself. And who better to represent that protector other than Kane from Reverie by Ryan La Sala? Beautiful piece by Gabriella Bujdoso.
.
🌈 This month's inclusion is about a boy who recovers from a transplant only to find he can time travel now! With this new ability comes the family of the donor ready to teach him what this ability can do. His travels to the past bring him a boy who makes him smile and his present has a boy that makes him frustrated. Our lead has to figure out where in time he fits in and what this new power means for him.
These editions will come with a signed bookplate, letter from the author AND an EXCLUSIVE slip case for the book 😍😍. This is something we have never done before and are so excited to get them to you!
.
🌈 Fandoms included are Furyborn, Akata Witch, The Invisible Life of Addie LaRue and more!
The February Crates will be shipping out the week of February 20th.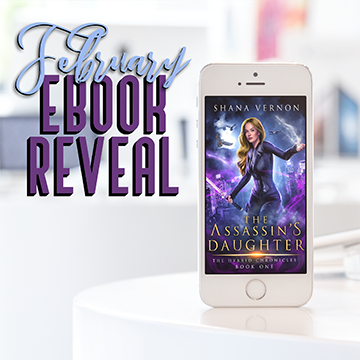 We are to happy to be including The Assassin's Daughter by @authorshanavernon!
This book was such a fun and fast paced read! Filled with romance and adventure.Perfect for fans of X-Men and Buffy.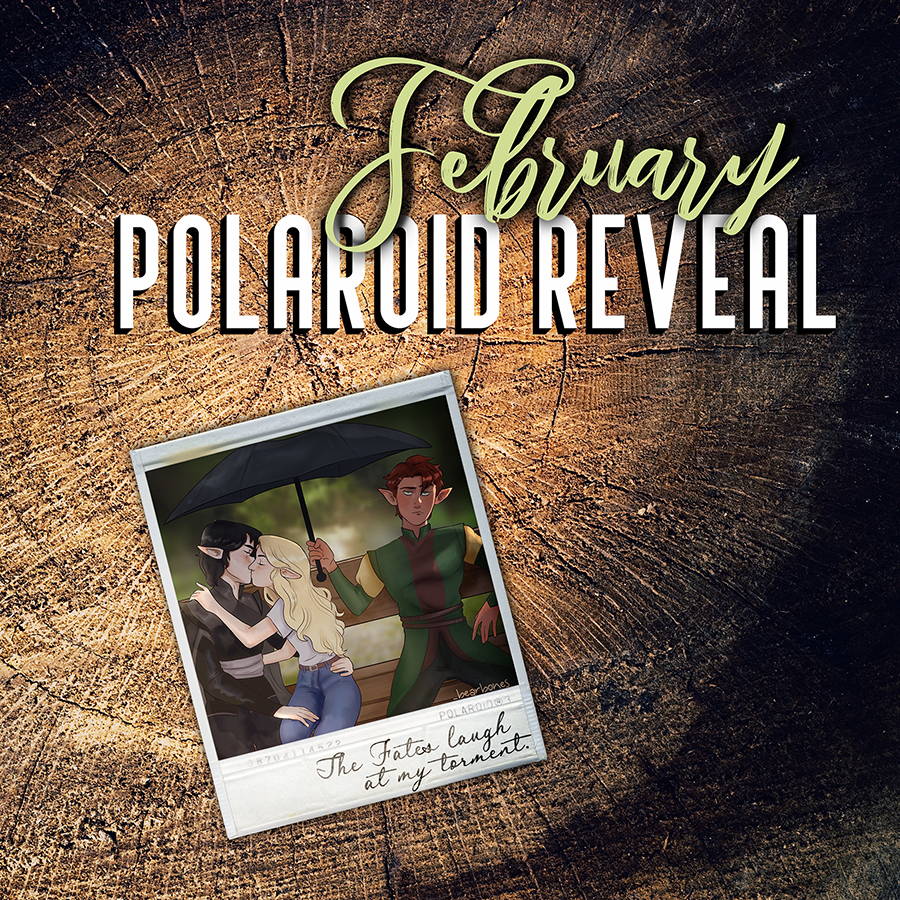 This art is by @_bearbones inspired by The Iron Fey series by @juliekagawaauthor ! A while back we showed a photo of people doing this same pose and let YOU decide who they'd be. Ash, Megan and Puck were PERFECT and we are still laughing.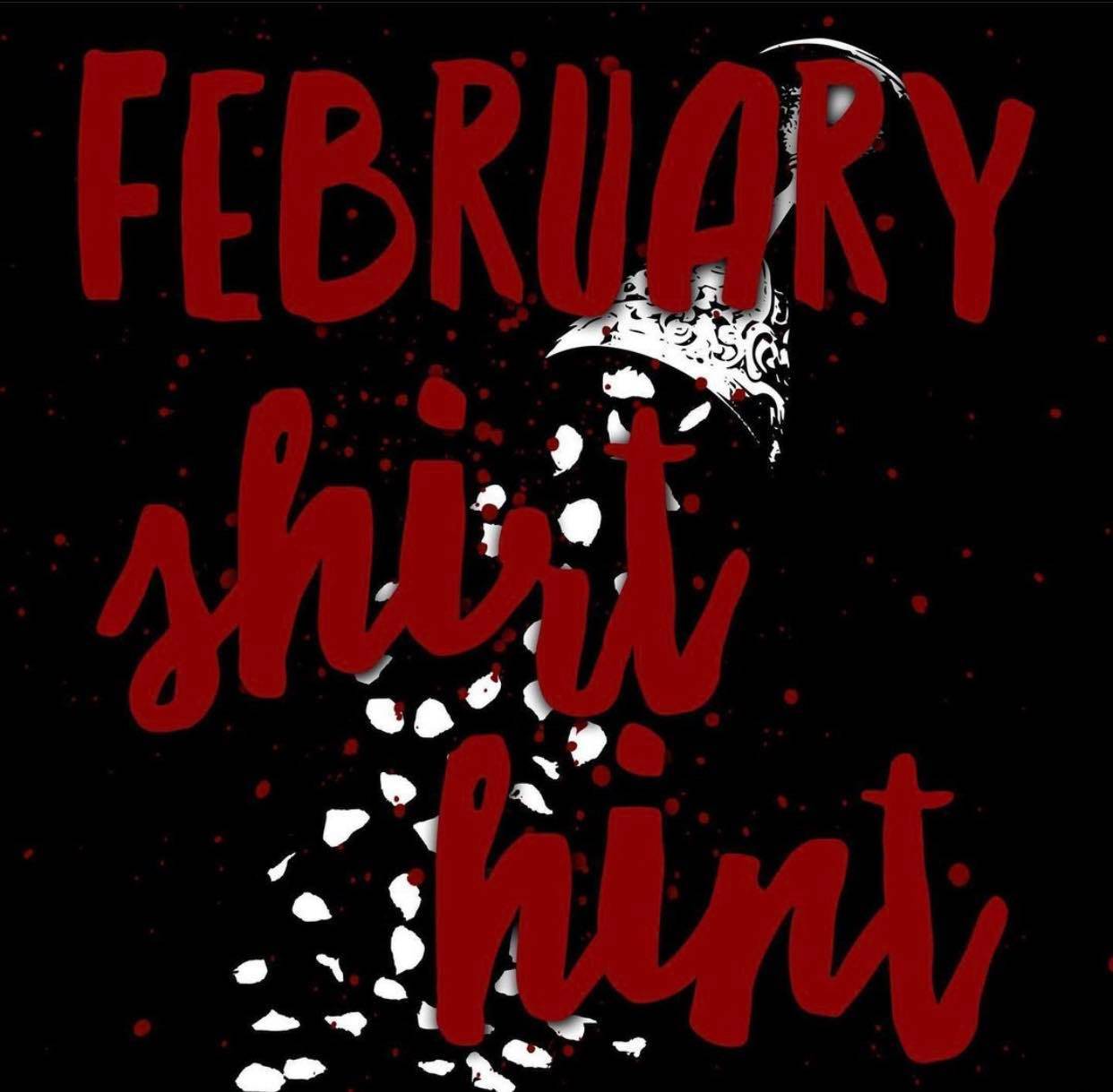 Our shirt this month is theme after a book we know you all love!
Some hints:
🩸 New Orleans
🧛‍♂️Vampires
🌹 Dark and mysterious
Snag a Seelie Crate or Solitary Crate to snag this shirt!!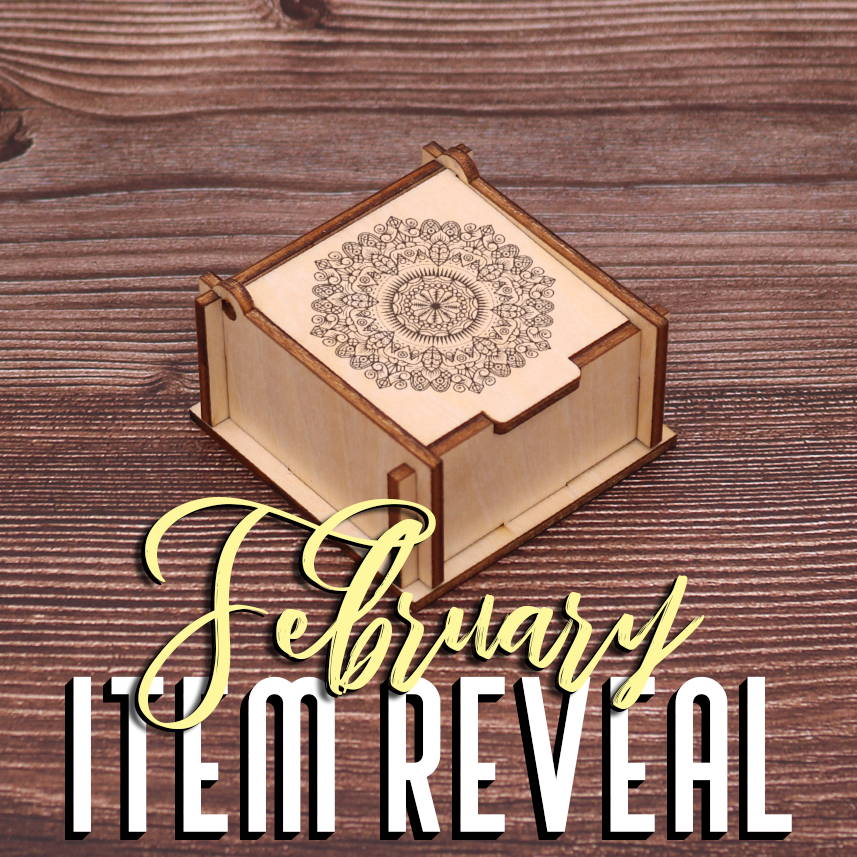 We are so excited to be including an exclusive engraved wooden keepsake box! To keep all your bookish items safe.

‼️The design on the box is NOT the design that will be included. It is only an example and the fandom is one of our all time favorites, and we know you love it too! We can't wait to show you the design!