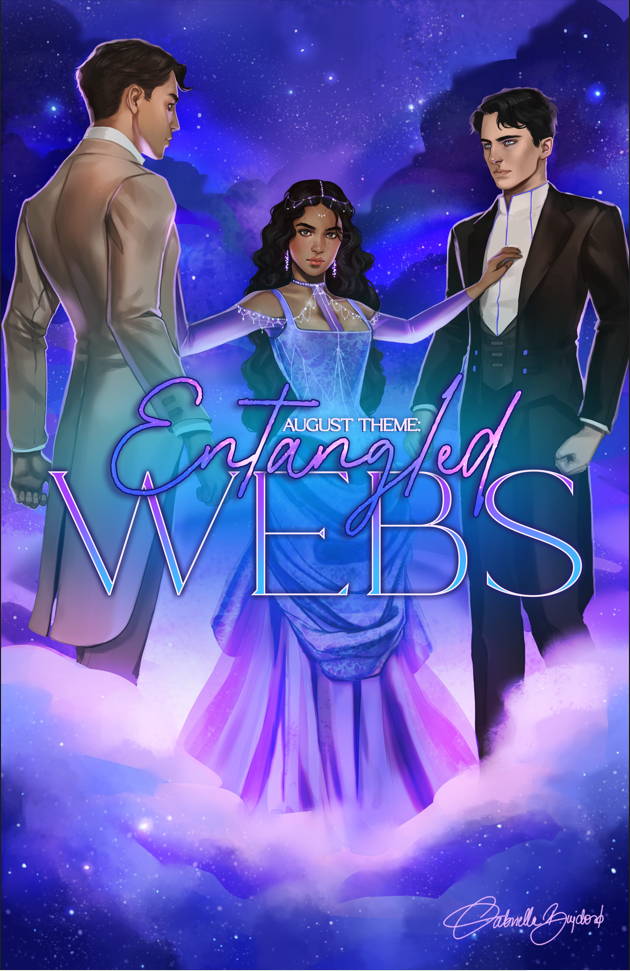 August Theme:
Entangled Webs

It's time for our August 2022 Theme Announcement and today, we're taking you on a celestial adventure! We are beyond thrilled to announce that "Entangled Webs" is our theme for August! These crates are filled with fandoms that entrap us in an elaborate web of deceit, conspiracies, deadly secrets and romance! We cannot wait for you to see the items we have lined up for you in these crates!
🌌 This month's book inclusion is a tale that's set in a Dickensian-inspired glittering new world, about a girl who's swept into a glittering planet with a life that she once dreamed of. Throw in a mysterious man from her past who might not who he seems to be in a world full of secrets waiting to be revealed in the dark, this book easily makes it to our favorites of the year!
These will also be FAE CRATE EXCLUSIVES with:
✨ A BRAND NEW cover designed by the amazing @giannyfili
✨ Gorgeous foiling designs & accents on the exclusive cover (jacket)
✨ Signed bookplate & letter from the author
🌌 Fandoms for the month include These Violent Delights, The Wrath and the Dawn, Iron Widow, general bookish items and MORE! We will also be including a large item we've never included before!
⏰ Our theme art was designed by the one and only @gabriella.bujdoso! Be sure to sign up for her Patreon to get early sneak peeks of our monthly themes!
We're so excited to finally share that we are including REACTIVE, the first book in The Elite Trials Trilogy by @becky_moynihan! It's perfect for when you're in the mood for futuristic dystopian worlds!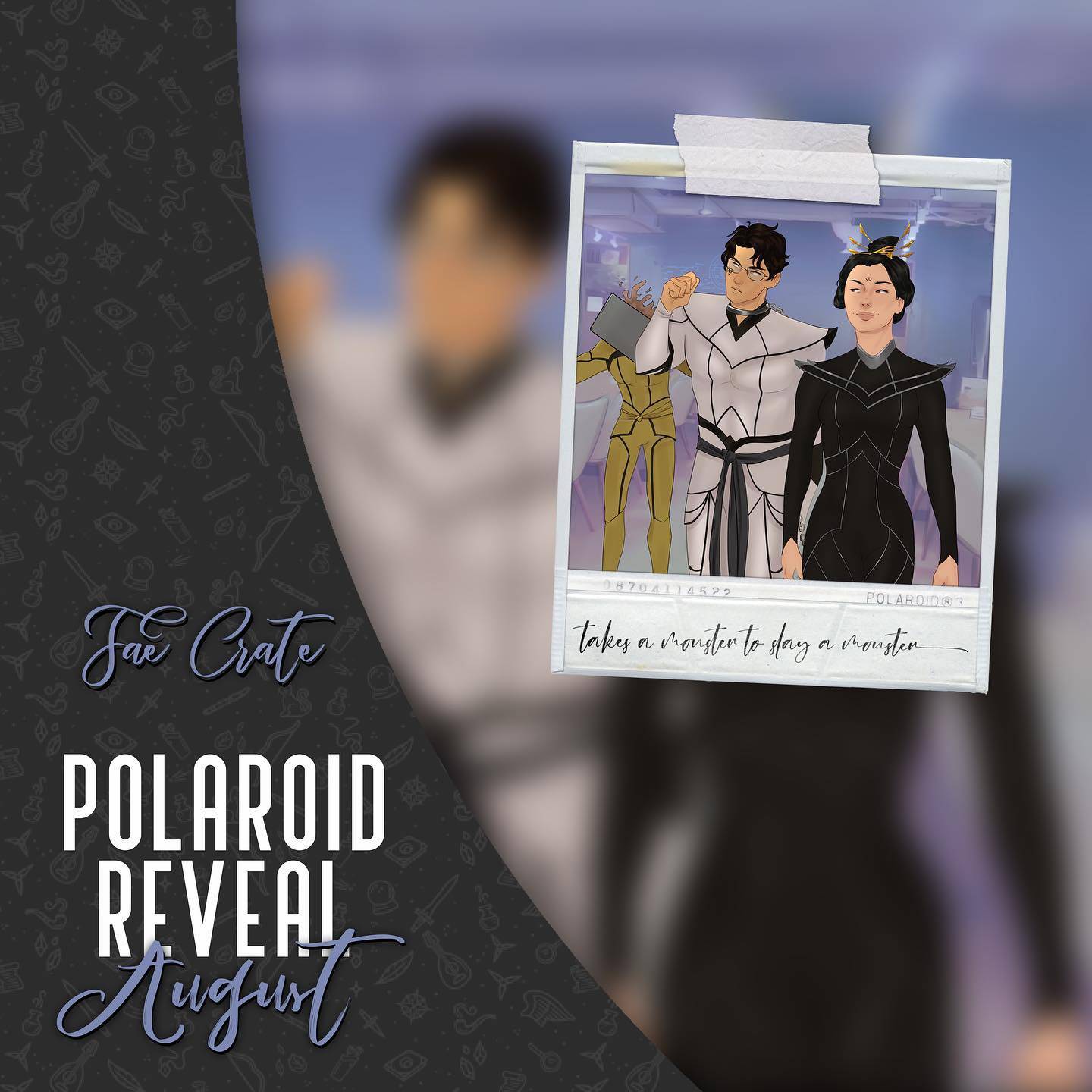 "𝗧𝗵𝗶𝘀 𝘄𝗼𝗿𝗹𝗱 𝗰𝗮𝗻 𝗺𝗮𝗸𝗲 𝗺𝗼𝗻𝘀𝘁𝗲𝗿𝘀 𝗼𝘂𝘁 𝗼𝗳 𝗮𝗻𝘆𝗼𝗻𝗲."
Maybe it's scandalous, or maybe it's exactly what they deserve. Li Shimin and Wu Zetian aren't about to take a fight lying down! We're so excited to share that IRON WIDOW by Xiran Jay Zhao is the fandom for our August Polaroid! @nanna.arts has captured their ferocity and swagger like no other 📸✨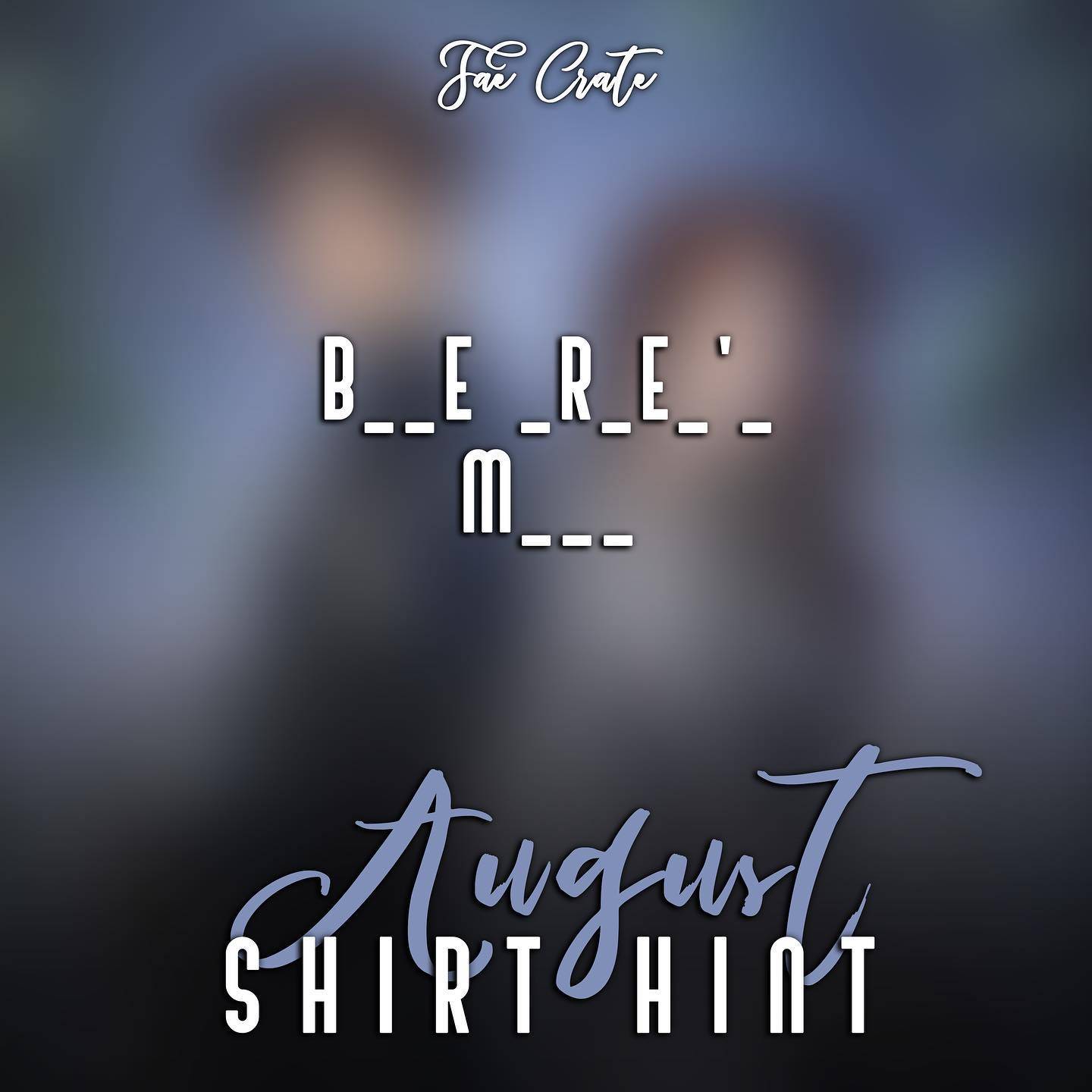 This book gave us high-stakes fantasy and sacred duties! Can you guess the fandom by adding the missing letters? Here are some clues:
👩🏻 A mysterious famille of women
🦴 Draw strength from animal bones to ferry dead souls
✨ Trapped and restless spirits
We're so pumped to announce that @rolins is designing another very stunning item for us! This large item will be included in our August "Entangled Webs" crates and we're so excited because we have never included this item in any crate before! 👀 ✨ (Art in graphic is not the artwork included)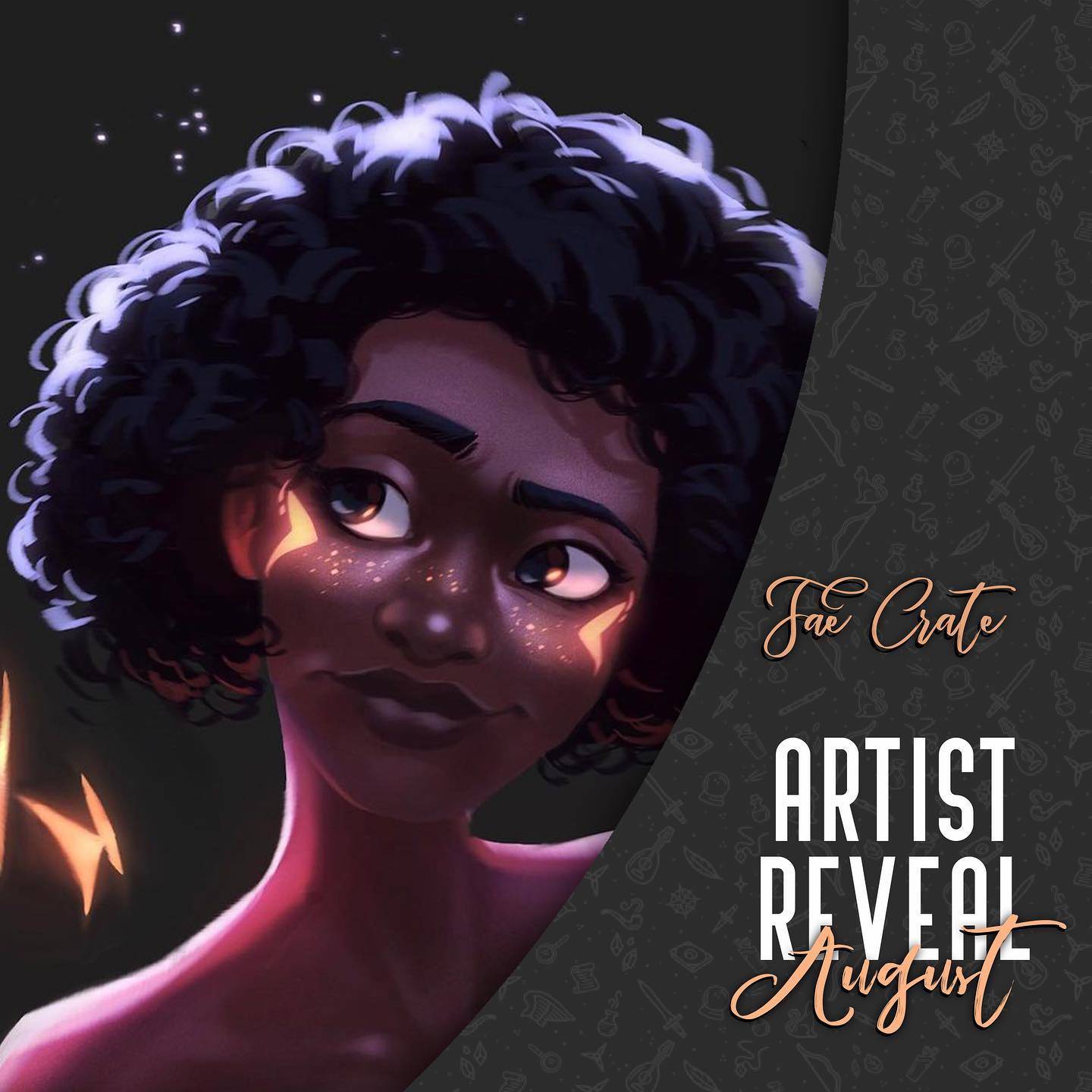 We're so excited to share that @kyri45 is designing a gorgeous item for us! This item will be included in our August "Entangled Webs" crates and she will be illustrating the artwork of one of our favorite fandoms! 👀 We can't wait for you to see it! ✨ (Art in graphic is not the artwork included)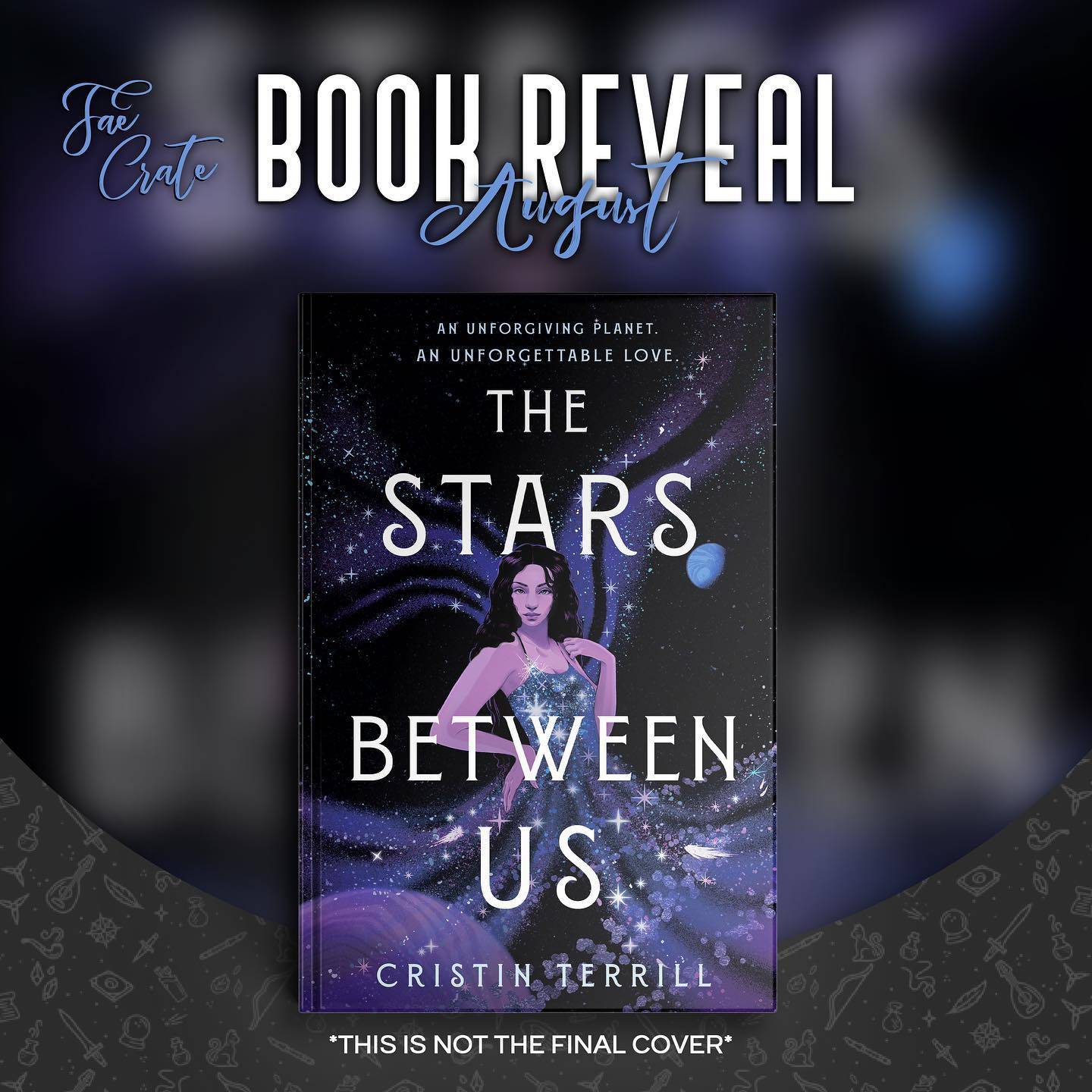 We are so excited to share that we will be including THE STARS BETWEEN US by @cristinterrill! Get ready to explore a glittering planet as you open our FAE CRATE EXCLUSIVE edition with an ALL-NEW EXCLUSIVE COVER designed by the amazing @giannyfili with gorgeous foiling designs and accents on the dust jacket (cover in the graphic is not the Fae Crate Exclusive version of the cover for this book), plus a signed bookplate and a letter from the author! ⭐️✨