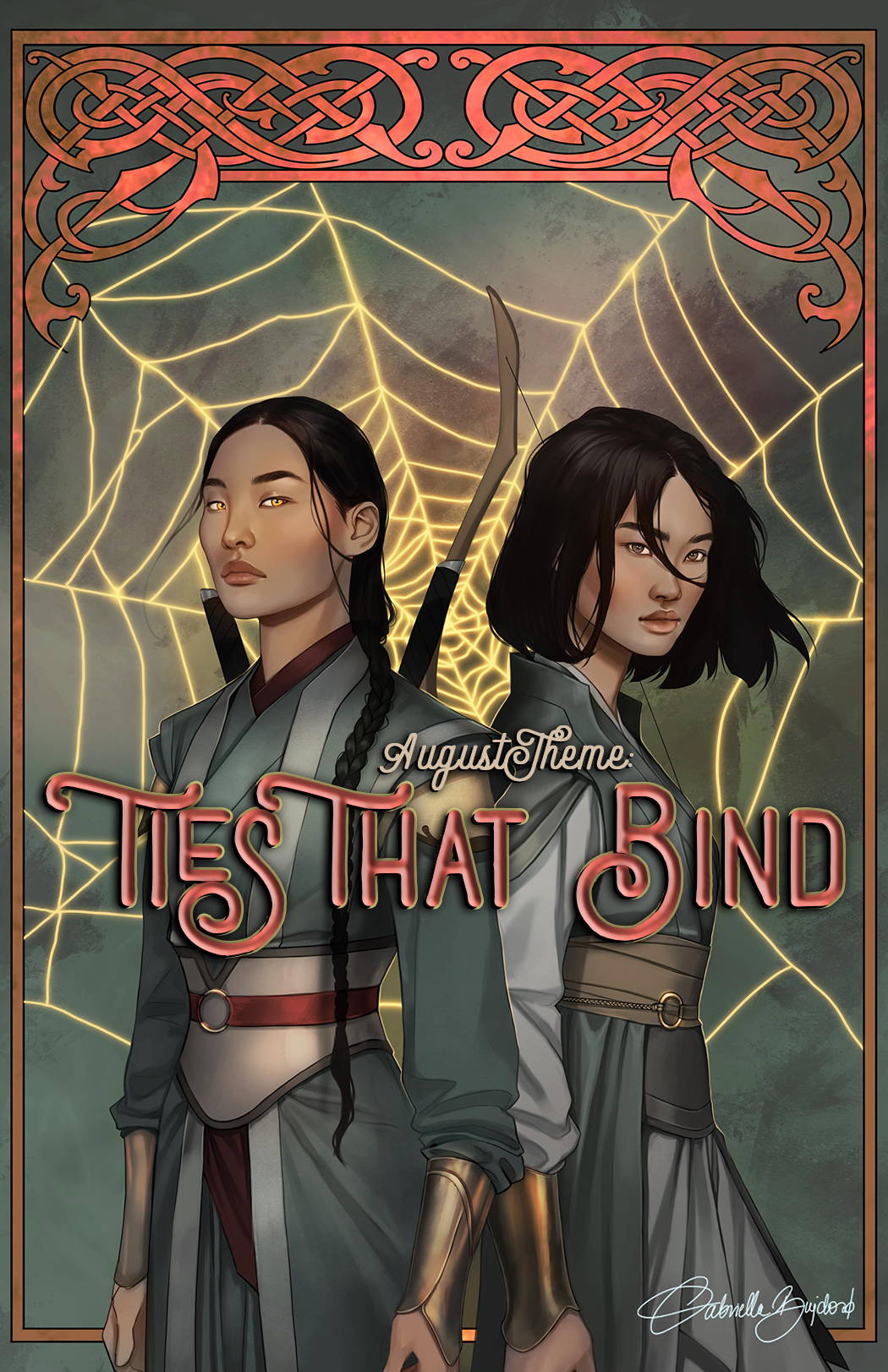 August Theme:
Ties That Bind

This month, we are focusing on the "Ties That Bind". This theme is for the fandoms and characters that find their fates through those they are bonded to. Representing our theme, we have the incredible Sirscha and Saengo from Forest of Souls by Lori M. Lee standing in as the Norse God Balder, God of Light (8 out of 12 in our Norse Mythology Series). These two are the absolute definition of Ties that Bind in a world where souls roam wild and war brims on the horizon. We couldn't get enough of this Shamanborn installment, and with Broken Web (sequel) being recently released, we NEEDED this beautiful piece created by Gabriella Bujdoso for a theme.
🌊 This month's featured title will be a FAE CRATE EXCLUSIVE. These editions will have an exclusive emboss design by @rachelbostickillustration (the colors chosen for these editions and their foiling are SO BEAUTIFUL), stamped page edges, inside dust jacket artwork (artist to be announced), and a signed bookplate! This book features an heir on the run and a pirate captain who needs her help. Throw in pirate lords, enchanted weapons, sirens, fae, and romance, and this book will have you racing to the last page.
🕸 Fandoms included in these crates include Kingdom of the Wicked, A Darker Shade of Magic, Eragon, To Kill a Kingdom, and more!! These will also contain some items we have never included in a crate before.
August "Ties That Bind" ebook reveal! We are so excited about this one 🙌🏻♥️
We are including Monsters & Mist by @taylorfennerwrites
If you like:
✨ Fantasy
✍🏼 Multiple POVs
⚔️ Fast paced adventure
you will love this book!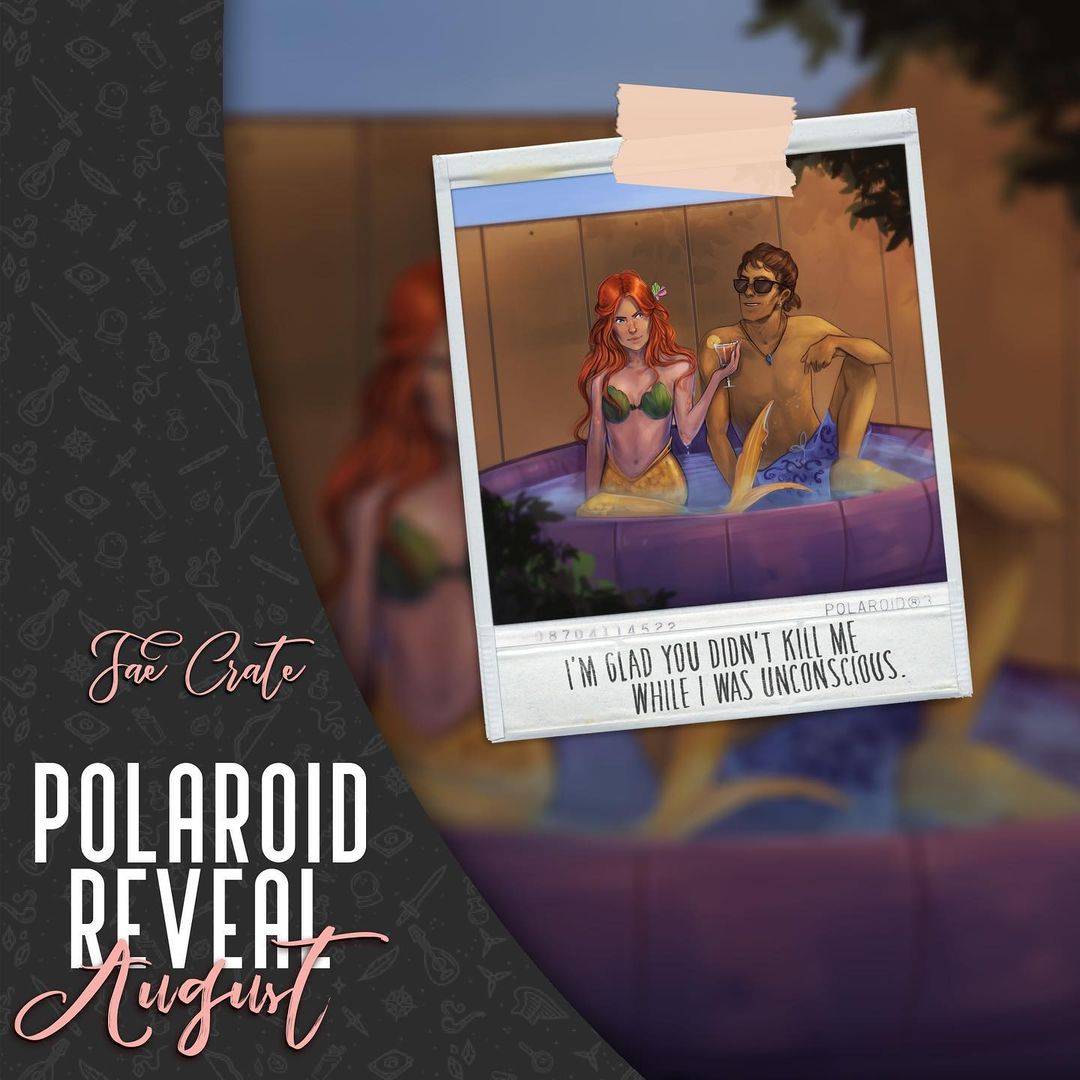 Dying over this polaroid by @lasq.draws featuring Lira and Elian from TO KILL A KINGDOM! The perfect duo 👏🏼✨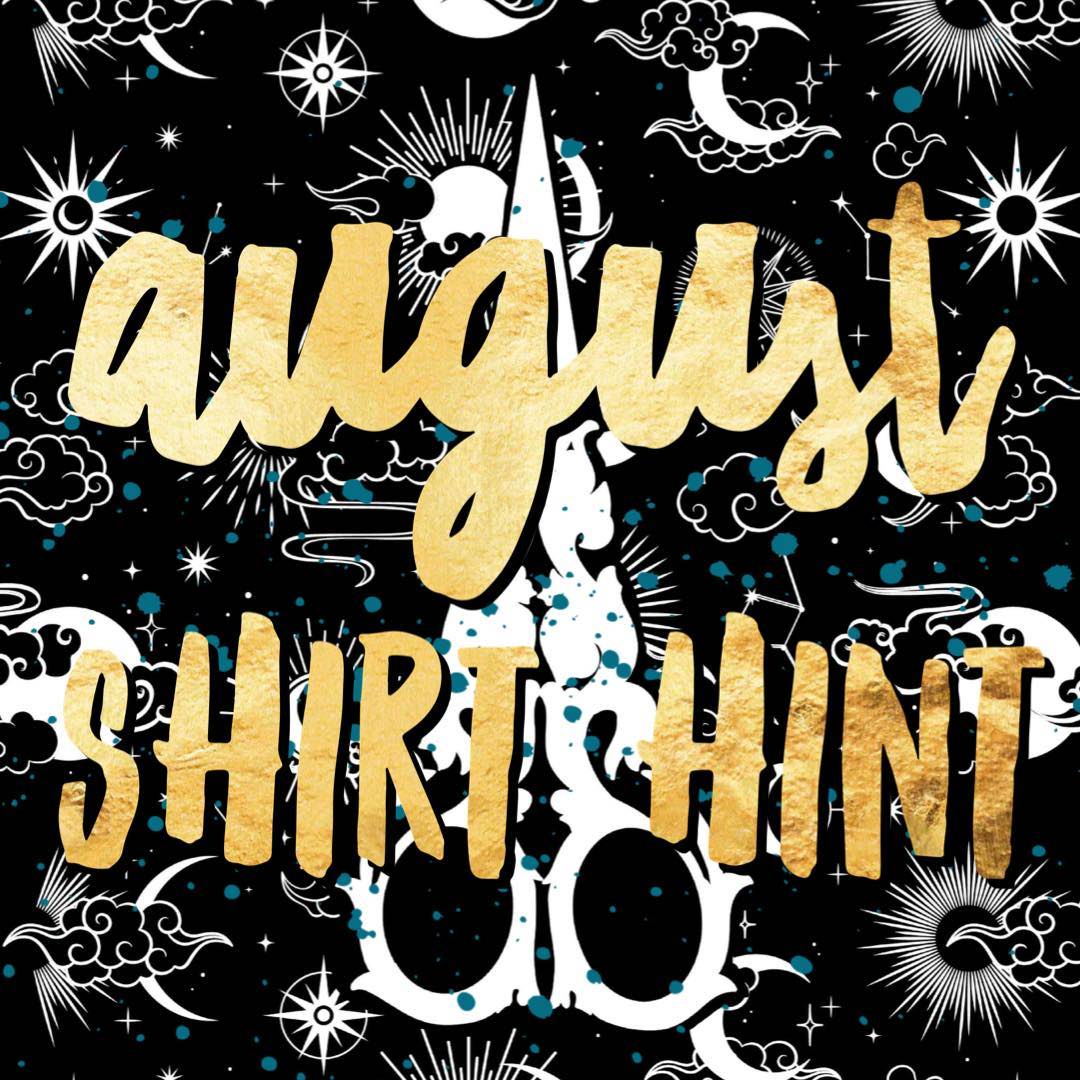 Can you guess the shirt theme book based on these emojis and the first line of the book?
"Ask me to spin the finest yarn or thread, and I can do it faster than any man—even with my eyes closed."
🧵 🪡 ✨🦅🌞 🌚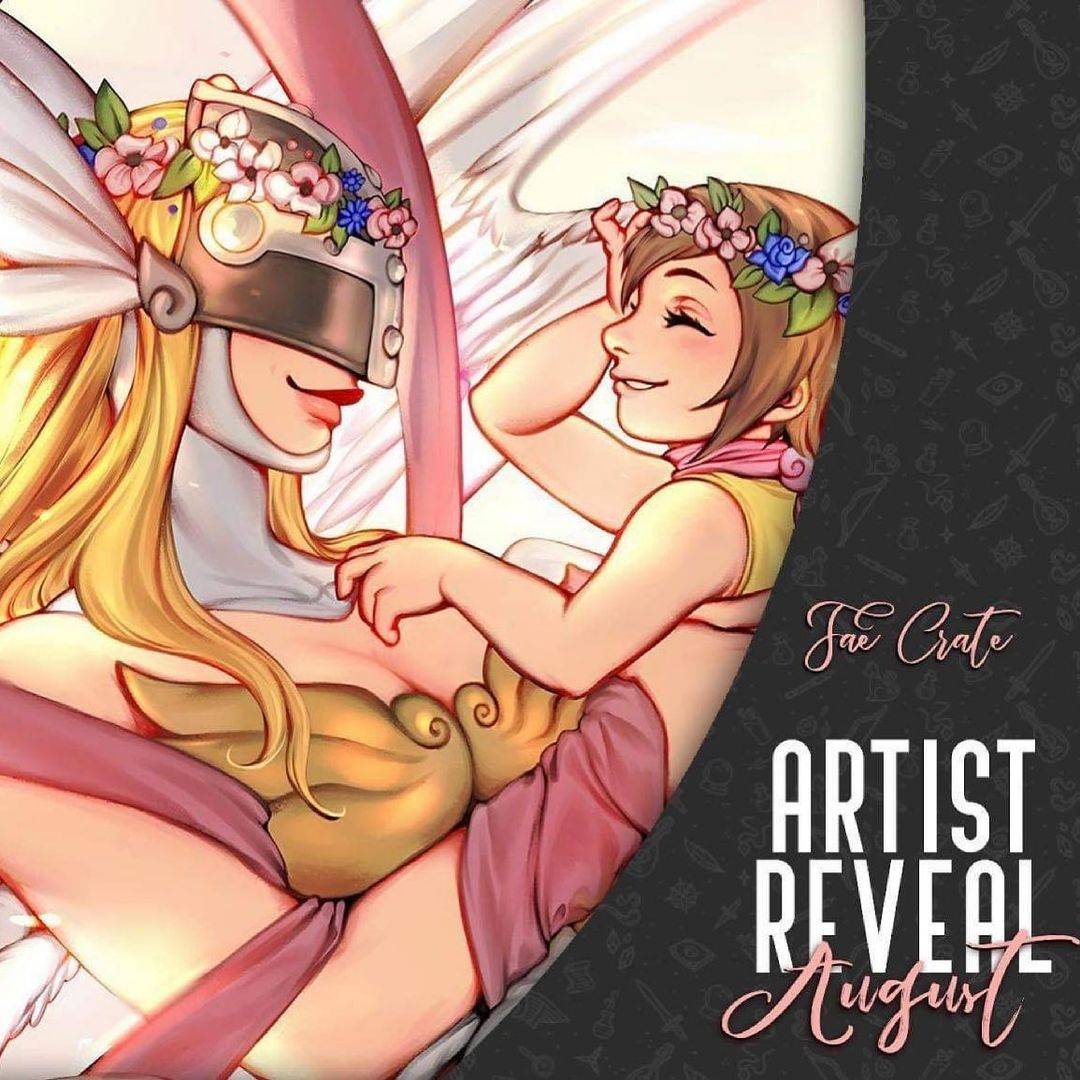 @orikye is illustrating the reverse side of the dust jacket of our August book selection and we couldn't be more excited! This illustration is absolutely stunning and we can't wait for you to see it 👀. (Art in graphic is not artwork included)